Dear Friend,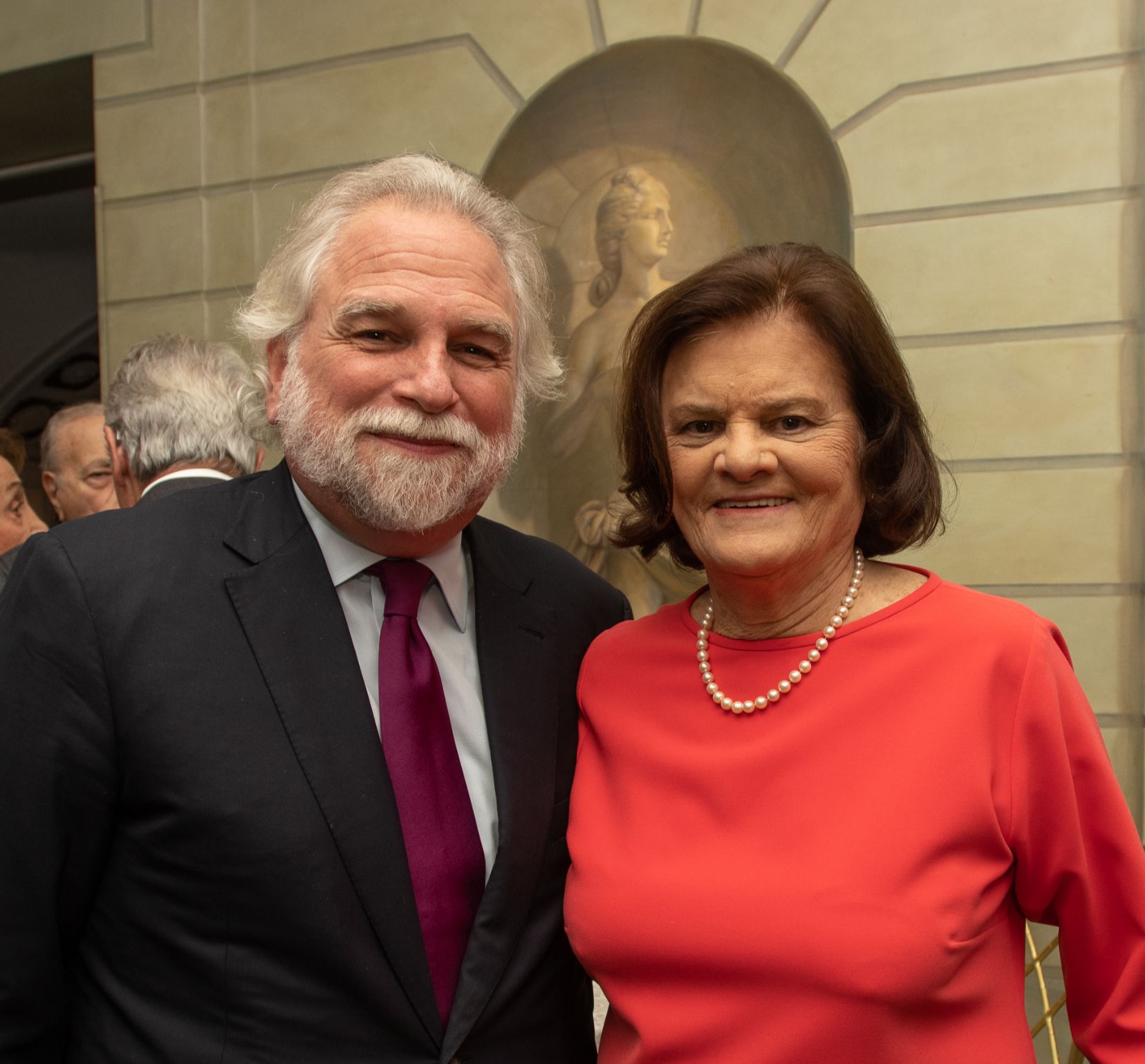 Free speech is the cornerstone of democracy, and its protection has long been at the forefront of Citizens Union's advocacy. That's why in 2016, we challenged a New York state law, hastily passed on the last day of the legislative session, that would have required disclosures of the names of contributors to not-for-profit organizations like Citizens Union.
This law was as egregious example of government overreach and blatantly unconstitutional, so we went to court to fight it. Our case was later combined with similar cases brought by the ACLU, NYCLU, the Lawyer's Alliance of New York and the Nonprofit Coordinating Committee of New York. And on October 1st, the judge agreed with us and struck down the law as unconstitutional.  As our Board Chair Randy Mastro and lead counsel on the case told reporters after the ruling, "the rule of law may be under siege in Washington these days, but today, it's alive and well in New York." 
 
Best,


Betsy
 
Early Voting Begins: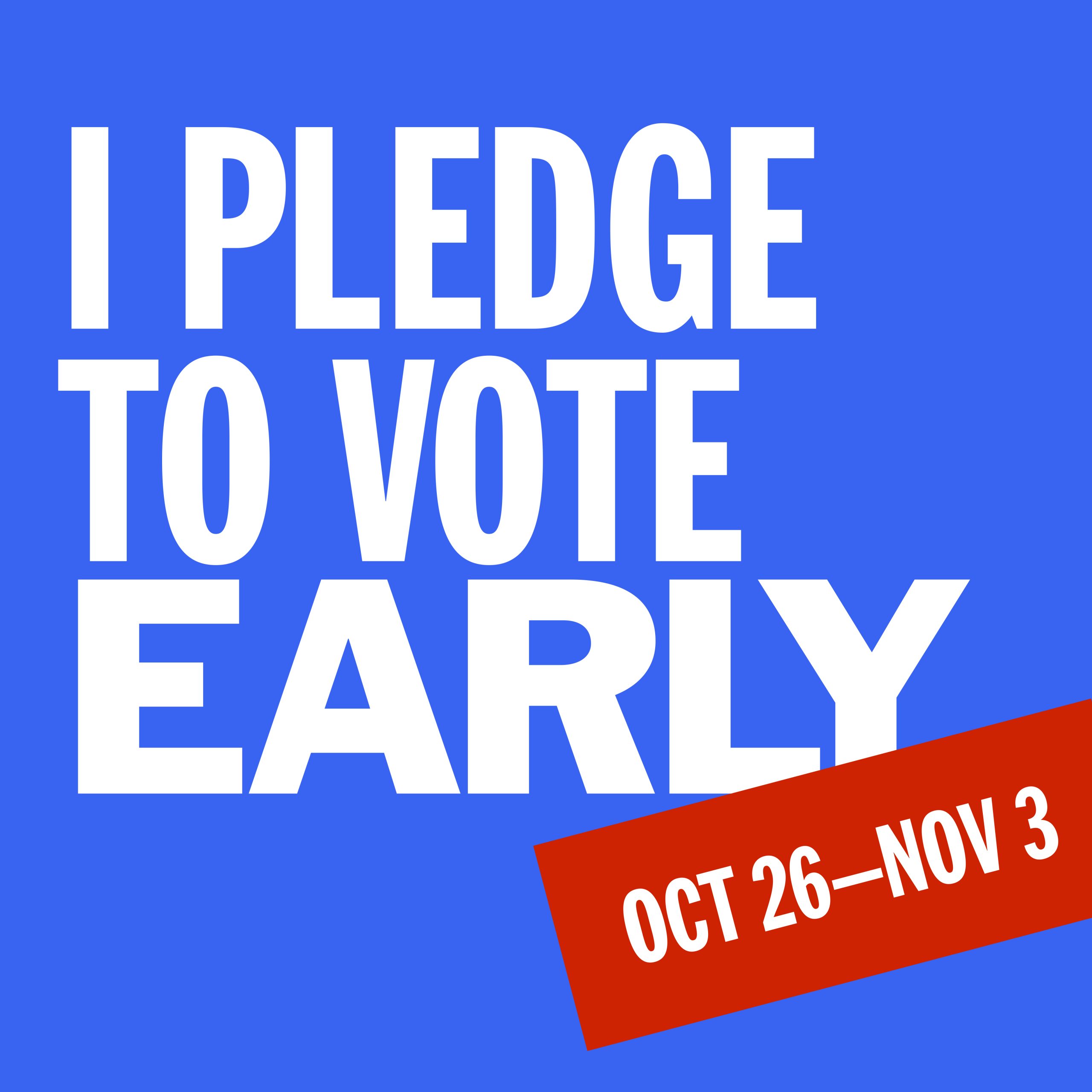 Thanks to Citizens Union's advocacy, this fall New York becomes the 38th state to implement early voting. This important reform will give New Yorkers nine days to vote before every election (including the two weekends prior to the election) allowing people to vote at a time that is convenient to them and easing pressure on poll sites on election day. Early voting begins on Saturday, October 26. You can find your early voting poll site (as well as your election day polling site) and the hours they will be open here.
 
Vote on the Charter Revision Commission Ballot Questions: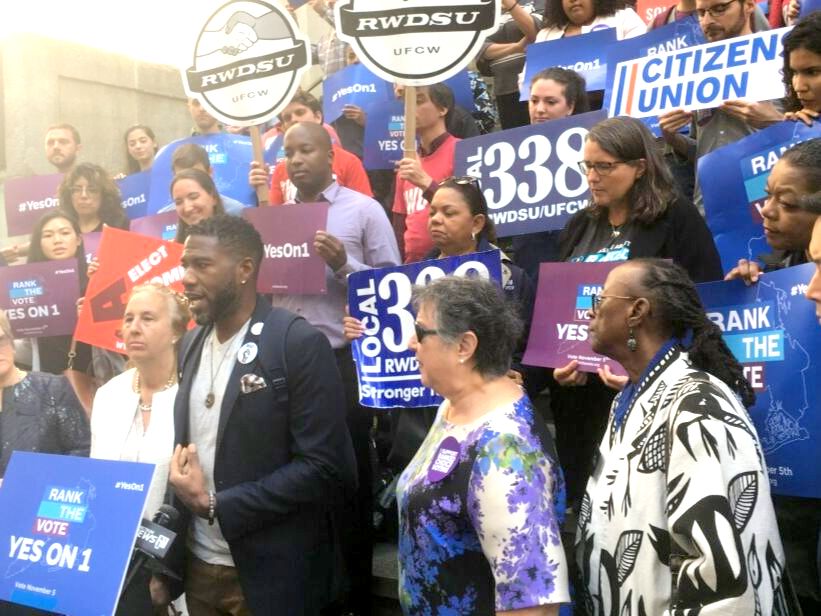 This fall, New Yorkers will have the rare opportunity to reform the City Charter through five proposals they'll see on their ballots. The Charter Revision Commission has put a number of reforms long championed by Citizens Union on the ballot including bringing ranked choice voting to city elections, increasing oversight of the police department by reforming the Civilian Complaint Review Board, and setting a minimum budget for the Public Advocate and Borough Presidents offices.  You can read more about the proposals, and Citizens Union's positions, here.
Giving Power Back to Voters:
Lastly, Citizens Union is still celebrating state legislative victories, even though the legislative session has long been over! At the end of September, Governor Cuomo finally signed into law the "Valentine's Day Bill" which moves the deadline by which an already registered voter can switch their party affiliation. With this bill, voters can now change their party registration up until February 14 of the year of the primary. While a major improvement from the previous law (which often meant voters needed to change their party affiliation 13 months in advance of a primary), we still want a shorter deadline and will continue to push for one in 2020. Check your voter registration here.
 
CU Annual Gotham Greats Dinner October 24 – Get Your Tickets!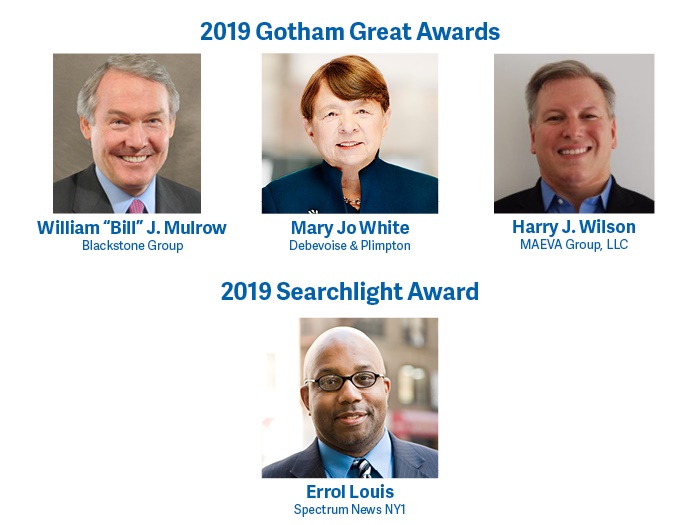 Citizens Union Annual Gotham Greats Dinner is fast approaching on October 24th! We're so pleased this year to be giving the inaugural Searchlight Award to our friend, and famed NY1 anchor, Errol Louis, in honor of his commitment to an informed citizenry, government transparency and to civil and productive political discourse.  As you know, we will also be honoring William J. (Bill) Mulrow, Mary Jo White and Harry J. Wilson with our Gotham Greats Awards.  Find out more about our honorees and the event here.
Fun fact, in 1952 CU created a radio and later television show Citizens Union Searchlight which aired on NBC and later NY1. In 1989, CU began publishing Searchlight on City Hall, a precursor to Gotham Gazette.
Citizens Union In The News
Thank You To Our Supporters!
CU Board Member, Penelope Christophorou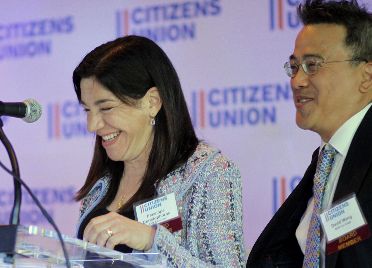 Penelope (Penny) Christophorou, Counsel at Cleary Gottlieb, joined Citizens Union as a member in 2010, largely because of the organization's commitment to non-partisanship and intensive focus on local politics. As a CU member, Penny joined the State Legislative Reform Committee and was amazed by the open format of the meetings which, as she said, "brought so many scholars and local authorities together…it was truly a room full of people that knew and cared about local politics very much". Penny later supported CU's policy agenda by working on the Constitutional Convention, specifically providing research into the best way to approach revision.
Penny joined the CU Board of Directors in 2016, and recently became Vice-Chair. In addition to her active CU membership, policy support and board service, Penny also has long supported Citizens Union by being a part of Spring for Reform, our spring fundraiser (pictured above at Spring for Reform 2019).
Growing up Penny tells us that she had a "very vigorous civics education" and as a result is most recently being inspired by CU's newest effort – our citywide Civic Education Project.  However, no matter where Penny engages in CU's work we benefit greatly from her passion, knowledge and commitment.
Thank you, Penny!
Get Involved!

Learn More HERE. Join us and support our work with a donation HERE.  Follow us on Facebook and Twitter, and like, comment and share our content!