Dear Friend,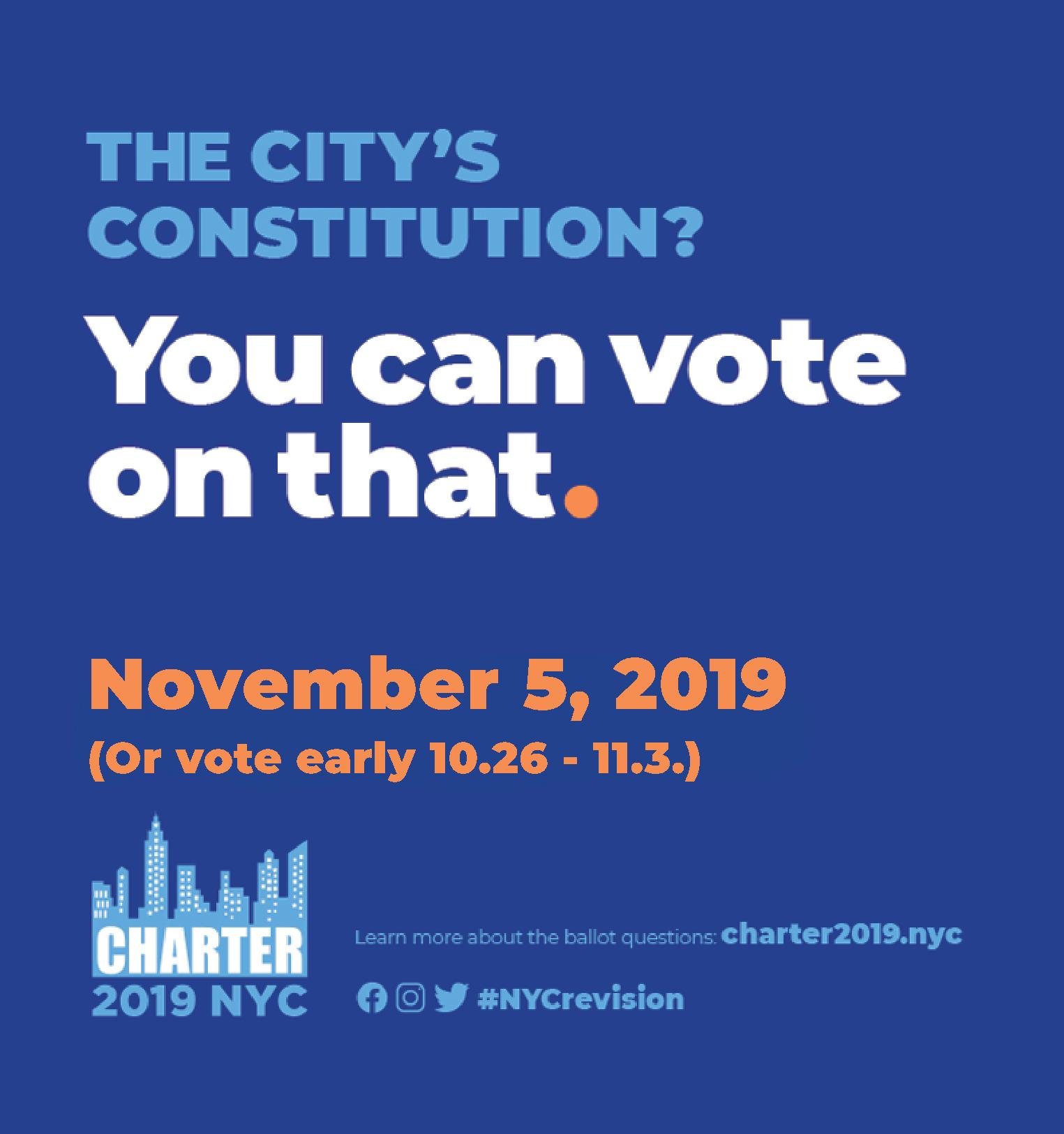 Tomorrow may be Election Day, but tens of thousands of New Yorkers have already cast their ballots thanks to early voting. We're incredibly excited to have seen so many people take advantage of the extra voting time and thankful to the legislature and Governor Cuomo for enacting this long overdue reform. 
If you're planning on going to the polls tomorrow, don't forget to flip your ballot and vote on the five proposals to reform the City Charter. If you need a refresher on Citizens Union's position on each proposal, you can find it here. New York City residents will also be able to vote in races for Public Advocate and Queens District Attorney. In these races we've endorsed Jumaane Williams and Melinda Katz. Read our election guide to learn more.
 As always, thank you for your support,

Betsy Gotbaum
Executive Director, Citizens Union/Citizens Union Foundation
 PS – It was great seeing so many of you at our Gotham Greats Dinner! Our inspiring honorees – Bill Mulrow, Mary Jo White, Harry J. Wilson, and Errol Louis –  left us feeling more energized than ever to continue fighting for a government that is accountable, accessible and transparent.  See some pictures below and be sure to tag yourself in our Facebook album.
Greater transparency and accountability in policing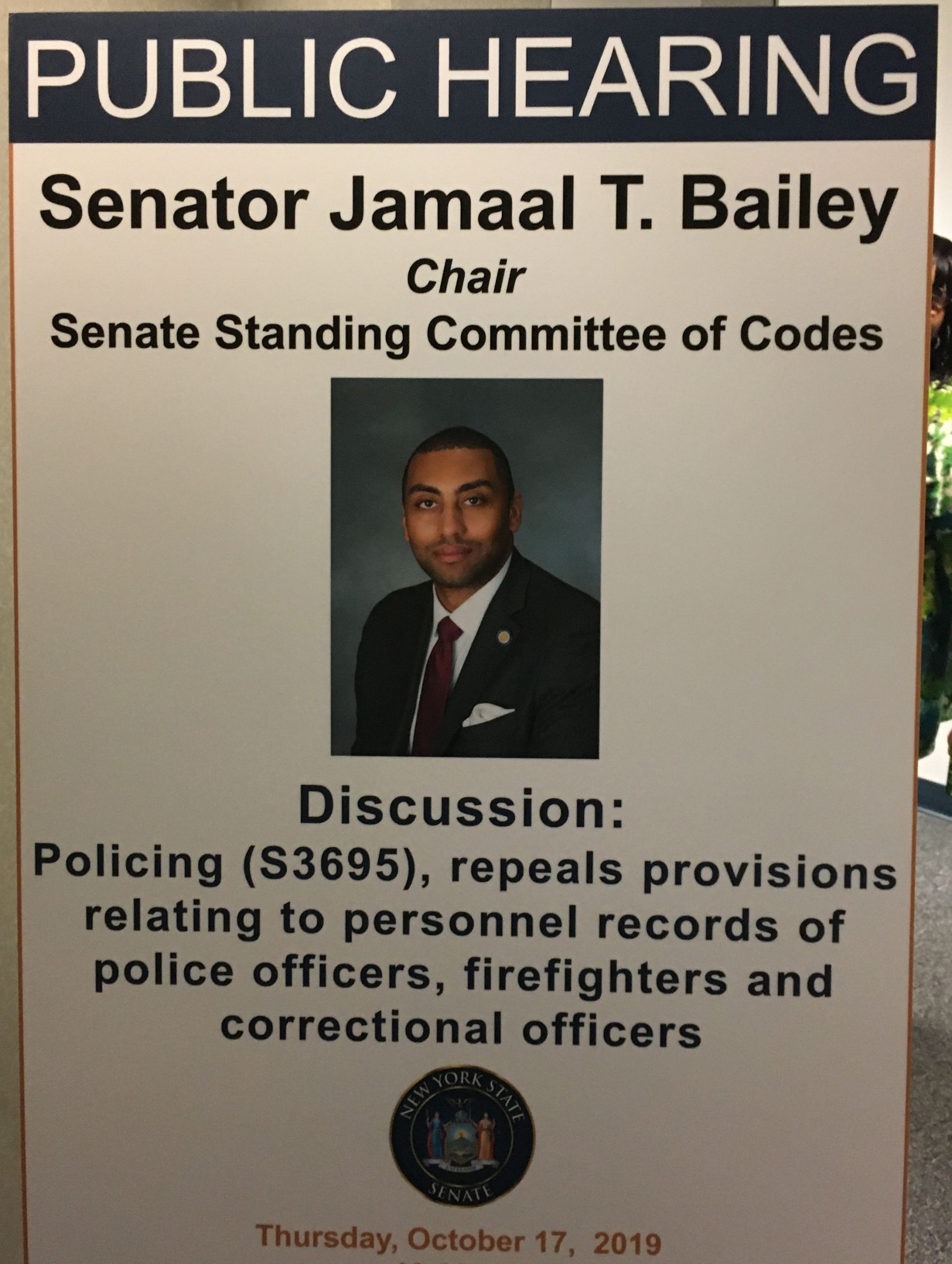 On October 17 we testified to the New York Senate urging them to bring much needed transparency and accountability to the New York City Police Department by repealing Section 50-a of the Civil Rights Law. 50-a keeps police officer's disciplinary records secret, depriving the public of the information necessary to ensure the accountability of police officers for misconduct, and corroding New Yorkers' confidence in the City's police oversight.  Read press coverage of police transparency and 50-a here and here.
Ensuring an accurate 2020 census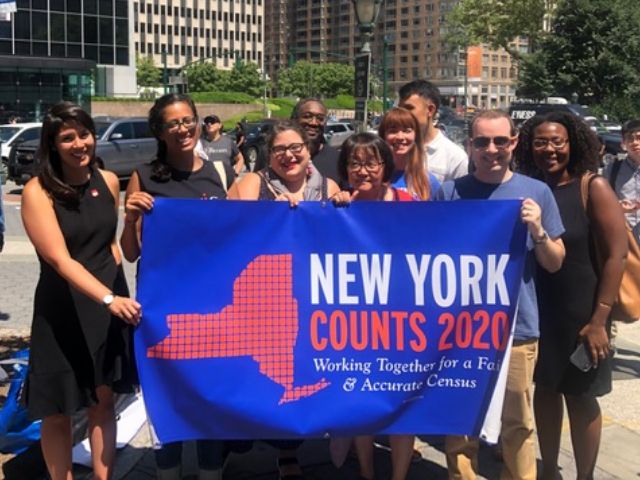 The 2020 census is just five months away, and New York State is woefully underprepared. The Trump administration is eager for a census undercount in areas with large immigrant populations, to strip us of federal funding and political power. New York is at risk of losing one to two seats in Congress and billions of dollars of federal aid for things like early childhood education, infrastructure improvements and food assistance for needy families. But the State still hasn't addressed how funding for the count will be spent and distributed. 
Thankfully, New York City is faring much better. The Council, Speaker and Mayor pledged $40 million to ensure a fair and accurate count, and are allowing noncitizens to be hired as temporary census workers. But even so, when New York State suffers, the City suffers as well. On October 29 we testified to the New York City Council thanking them for their leadership, and asking them to urge Governor Cuomo and New York State to allocate funds immediately. 

OH WHAT A NIGHT!

Thank you to our supporters!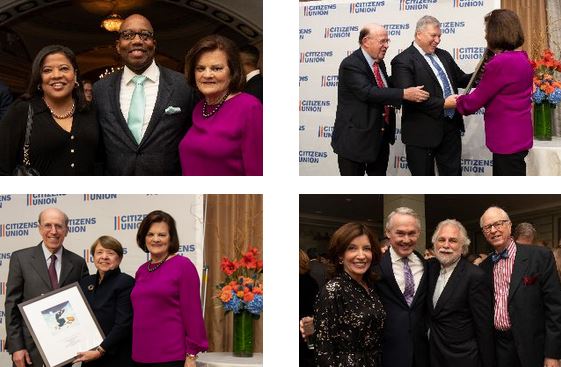 Thanks to the work of our amazing Gotham Great Awards recipients: Bill Mulrow, Mary Jo White and Harry J. Wilson and the recipient of our inaugural Searchlight Award, Errol Louis, along with the generosity of hundreds of organizations and individuals, CU raised nearly $1.2M at our 2019 Gotham Greats Dinner – a record for us in the history of the event. We were also so pleased to pay tribute to our former board member, Luis Garden Acosta, who passed away earlier this year. You can watch the tribute video we showed at the event here.
These resources will support our work for the coming year including the implementation of the myriad election reforms won in early 2019; ensuring a fair and accurate 2020 census count; carrying out our study of civic education in New York City to determine best practices; publishing the award-winning Gotham Gazette, and much, much more. Thank you to everyone who made this a record breaking year! 
Check out more photos on our Facebook page!
Citizens Union In The News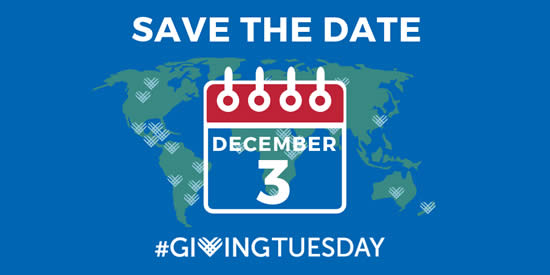 Save the Date! 

Tuesday, December 3rd is Giving Tuesday!  Please make sure to mark your calendars and send a gift of support to Citizens Union or Gotham Gazette on December 3rd!  Our work is not possible without your support!
Get Involved!
Learn More HERE. Join us and support our work with a donation HERE.  Follow us on Facebook and Twitter, and like, comment and share our content!