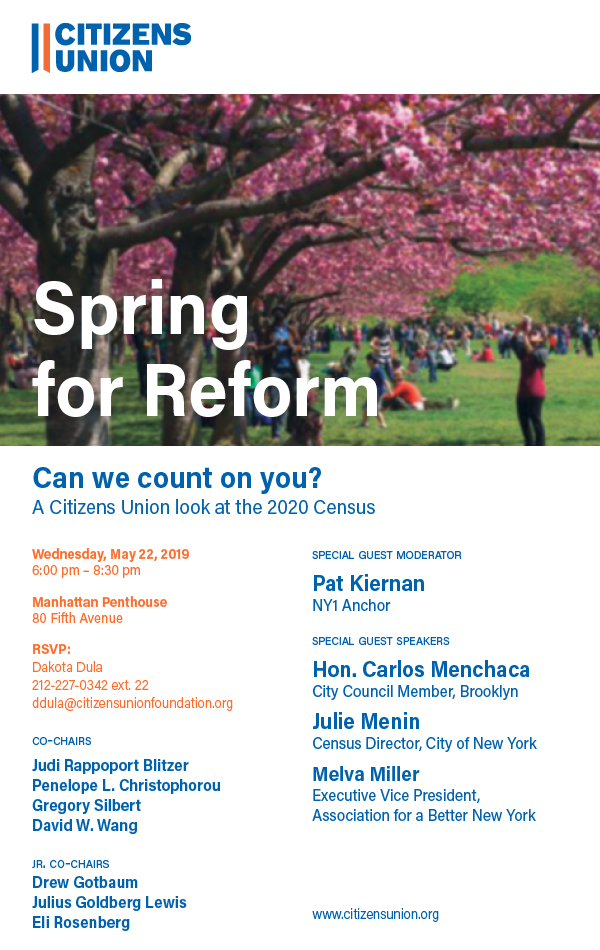 2019 Honorees Bios
| | |
| --- | --- |
| Melva Miller Executive Vice President at ABNY | Julie Menin, Director of the Census |
| | |
| Carlos Menchaca, City Councilmember, Brooklyn |   |
Honorees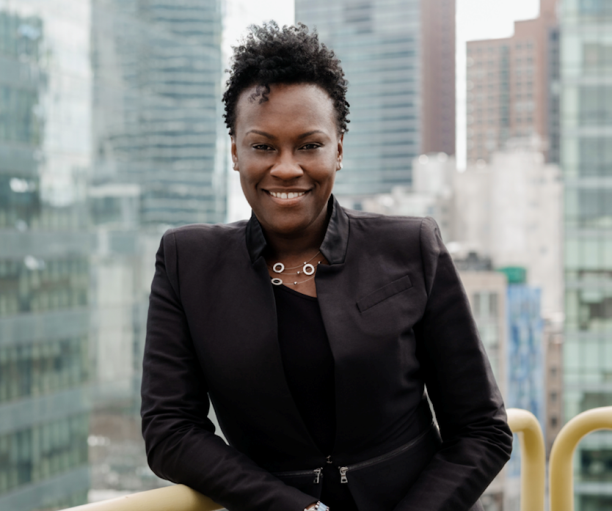 Melva M. Miller is the Executive Vice President at the Association for a Better New York (ABNY) where she leads the organization's Census 2020 initiative for an accurate count. She works with the Chairman and the Executive Director to ensure the census push is a success.
Most recently Melva has served as the Deputy Borough President of Queens, working with the Borough Presidents on moving Queens forward. Melva has been a passionate and dedicated community organizer since 1993. Her achievements include the creation of the Jamaica NOW Action Plan, a stakeholder-driven strategy to increase quality employment, economic diversity and financial security in downtown Jamaica, and she was also the lead organizer of the Western Queens Tech Strategic Plan, an initiative that produced a five-year blueprint for equitable growth of the Long Island City and Astoria tech ecosystem.
 
Melva has held several senior economic development roles throughout her career, including Director of Economic Development for her hometown borough and Executive Director for the Sutphin Boulevard Business Improvement District. Melva holds a Bachelor's degree from John Jay College of Criminal Justice, a Master's degree in Social Work from Hunter College School of Social Work, and recently received a second Master's Degree in Philosophy from The Graduate Center at the City University of New York. She is currently a Ph.D. candidate in the Social Welfare program at CUNY's Graduate Center.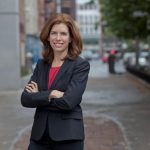 Julie Menin is the Director of the Census, an attorney and civic leader who has over two decades of experience in the legal, regulatory and public sectors. Menin also brings years of experience organizing, advocating and securing funding in the non-profit, private and government sectors for a number of initiatives, including her work as a leading force in the redevelopment of Lower Manhattan in the wake of 9/11. In addition, Menin chaired Community Board 1 for seven years in the aftermath of 9/11 and was a strong and vocal advocate for the community. During her time as chair, she spearheaded the approval of the Islamic Cultural Center and Mosque. Menin also served as Commissioner of the Redistricting Commission in 2001 where she led a non-partisan effort to set new City Council district lines.
Menin most recently served as the Commissioner of the Mayor's Office of Media and Entertainment and launched dozens of new initiatives that promote equality in the media and entertainment industry. Prior to her time at MOME, Menin served as Commissioner of the Department of Consumer Affairs, where she was instrumental in implementing many of the Mayor's signature projects, including the Paid Sick Leave Law, the Small Business Relief Package to reduce fines on businesses, and the implementation of the Living Wage Executive Order. In addition, she launched the City's first expanded Earned Income Tax initiative, creating an outreach program that resulted in an extraordinary 50 percent increase in New Yorkers using the City's free tax centers and returning $260 million to low-income New Yorkers. As Commissioner of DCA, Menin tackled bureaucratic barriers that stymied economic growth and resulted in a one-third reduction in fines on small businesses and 70 percent increase in consumer restitution. She also launched investigations into not-for-profit colleges, fraudulent auto loans, debt collectors, and other industries preying on New Yorkers.
Menin also is an Adjunct Professor of Law and Public Policy at Columbia University where she teaches When Cities Take the Lead, a class focused on how cities fill the void of state and federal inaction in fields such as criminal justice, consumer protection, immigration and environmental protection. She began her career as a regulatory attorney at Wiley, Rein & Fielding in Washington D.C., where she specialized in consumer protection issues and worked as Senior Regulatory Attorney at Colgate-Palmolive in New York City handling regulatory matters for the agency encompassing the Department of Justice, Federal Trade Commission and consumer litigation.
Menin earned her B.A. Magna Cum Laude at Columbia University and her J.D. at Northwestern University School of Law.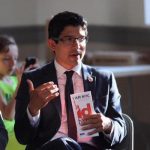 Carlos Menchaca represents New York City Council District 38, which includes Sunset Park, Red Hook, Greenwood Heights, and portions of Borough Park, Dyker Heights and Windsor Terrace. He is New York State's first Mexican-American elected official and Brooklyn's first openly gay office holder.
Carlos has authored over 80 pieces of legislation of which 24 have been approved and he is co-sponsor of 625 legislative items of which 277 have been approved. Recent legislation he has introduced includes proposals to promote workplace safety with apprenticeship training, to punish predatory landlords, and to improve street safety for cyclists and pedestrians. Carlos authored the legislation for New York's first municipal identification card, IDNYC, which now serves over one million registrants.
As Chair of the Committee on Immigration, Carlos led negotiations that funded the nation's largest public defender program for undocumented immigrants, and for the greatest City allocation in recent history for adult literacy services. He has supported innovative programs for immigrant day laborers, street vendors, and worker cooperatives. Carlos' commitment to direct democracy is shown in his annual allocation of more than $2 million to Participatory Budgeting (PB) where residents nominate and vote for capital budget projects. In 2017 for the fourth year in a row District 38 produced the highest number of PB voters City wide, and welcomed voting by all residents regardless of immigration status, and for the first time, middle school students.
A champion for the neighborhoods in his district, Carlos has successfully defended the Sunset Park and Red Hook manufacturing zones from luxury residential development. He has fought gentrification and displacement through street protest, support of tenant advocates, and through legislation that extends tenants' rights including the right to counsel in housing court.