Spring for Reform is Citizens Union's annual event to engage new audiences in its work. The event will take place on June 14 at The Manhattan Penthouse, 80 Fifth Avenue at 14th Street, in Manhattan. The event starts at 6 p.m. with a cocktail reception. The program runs 7-8 p.m. and will be moderated by political reporter Brian Lehrer.
This year the topic is increasing civic engagement, and the panelists currently include DeNora Getachew from Generation Citizen (promoting civics education in K-12 schools), Andrea Catsimatidis (chairwoman of the Manhattan Republican Party), and Brette McSweeney from Eleanor's Legacy (supporting Democratic women in NY politics).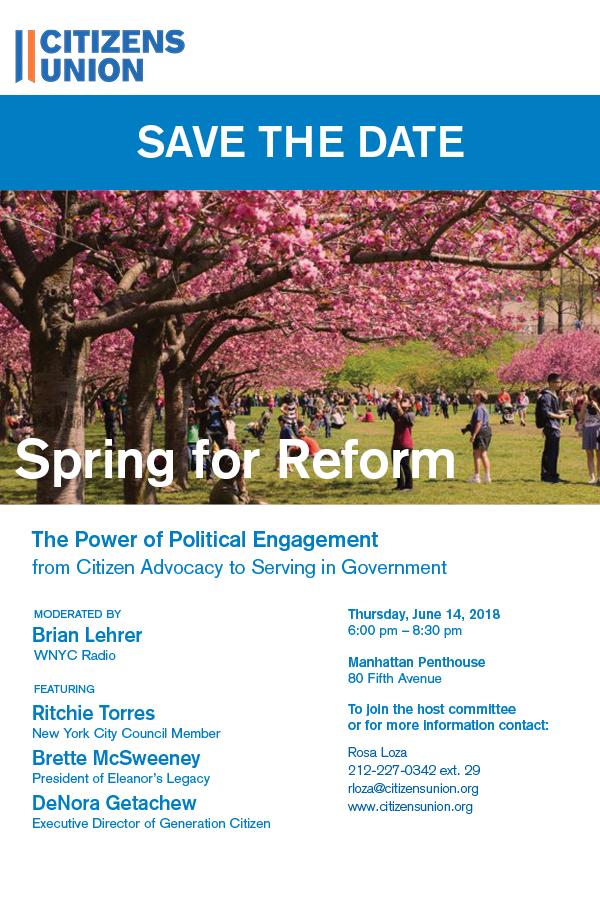 HONOREES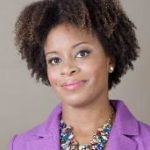 DeNora Getachew is the NYC Executive Director of Generation Citizen, an organization committed to providing civics education programs in our city's schools. She is a passionate advocate who over the last decade has fought to improve our democracy at the national, state, and local level. She also serves on the board of the New York Junior League and Planned Parenthood NYC Votes.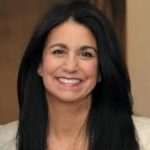 Rebecca Harary is a Senior Vice President of Bnai Zion Foundation. A former candidate for public office, she a highly accomplished nonprofit Founder, executive, and thought leader. Rebecca is the Founding Executive Director and Board Member of Propel Network, Inc., Founder and Board Vice President of Yeshiva Prop High School, Founder and Executive VP of Imagine Academy for Autism, and is the Founding Executive Director of the Moise Safra Community Center.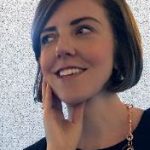 Brette McSweeney is the President of Eleanor's Legacy, the only statewide organization in New York focused on recruiting, training, and funding pro-choice Democratic women candidates at the state and local level. In 2017 alone, Eleanor's Legacy hosted 11 campaign schools training nearly 500 women across the state and awarded 140 campaign grants.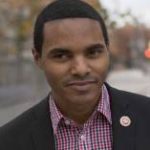 Ritchie Torres is the youngest member of the New York City Council. He became active in politics at an early age, first as a fellow in the inaugural class of the Coro NY Exploring Leadership Program, and then going on to work as the Housing Director for Council Member Jimmy Vacca before running for office in 2013.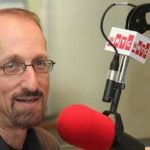 Moderated by Brian Lehrer, Peabody award winning host of The Brian Lehrer Show on WNYC.