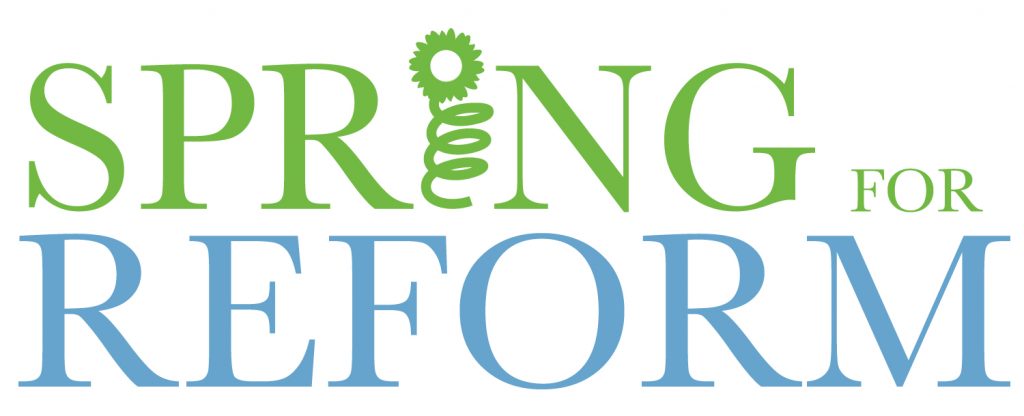 email : Webview : Join Us on June 4th and Spring for Reform!
a reception celebrating leaders in education
who are shaping the lives of young New Yorkers.
HONORING
2014 RECIPIENTS OF CITIZENS UNION'S
COMMUNITY LEADERSHIP AWARD

Luis Garden Acosta
Founder & President, El Puente, and Co-founder, El Puente Academy for Peace & Justice
David C. Banks
Dr. Félix V. Matos Rodríguez
Reshma Saujani
Featuring Special Guest Speaker
Errol Louis
Wednesday, June 4th, 2014, 6 – 8:30 p.m.
McGraw-Hill BuildingNew Location!
1221 Avenue of the Americas at 48th Street, 50th Floor
Co-Chairs
Kenneth W. Austin, Lindsey Boylan, Ian L. Kelley and Cindy VandenBosch
Host Committee
Kenneth W. Austin, John P. Avlon, Judi Rappoport Blitzer, Nancy & Anthony Bowe, Lindsey Boylan & LeRoy Kim, James F. Capalino, Art Chang, Citi, Curtis Cole, Anthony Crowell, Theresa Doherty, Gail Erickson. Barbara Fife, Mark Foggin, Susan Forsyth , DeNora & A. Mark Getachew, Ross Graham, John R. & Damaris S. Horan, George S. Kaufman, Robert M. Kaufman, Ian L. Kelley & Joanna Pertz, Shekar Krishnan, Eric S. Lee, Randy Mastro, Tony Mattia, Thomas L. McMahon, Matthew Morningstar , Marc Norman, RBC Capital Markets , Luis O. Reyes, Ph.D., Samuel W. Rosenblatt, Alan Rothstein, Rick Schaffer, Amy Seon, Kenneth & Barbara Seplow, Peter J.W. Sherwin, Claire Silberman, Gregory Silbert, Anthony R. Smith, Andrew Sullivan, Joe Tarver, Cindy VandenBosch, David W. Wang
To join the Host Committee
To Pay By Check
Please make your check payable to Citizens Union and mail to
McEvoy & Associates
32 Union Square East, Suite 406
New York, NY 10003

Gifts to Spring for Reform support Citizens Union's work to shape and promote legislation that serves the public interest. Given the nature of this work, contributions are not tax-deductible. For more information contact Elyse Bejasa, 212-227-0342 ext.29
Citizens Union
is a nonpartisan good government group dedicated to making democracy work for all New Yorkers. A civic watchdog, CU combats corruption and fights for political reform, working to ensure fair and open elections, honest and efficient government, and a civically-engaged public. Believing that an informed citizenry is the cornerstone of a thriving local democracy,
Citizens Union Foundation
– the research, education, and advocacy organization affiliated with CU – publishes
GothamGazette.com
, a front row seat to New York City and New York State policies and politics.
299 Broadway, Suite 700 | New York, NY 10007 US
HONOREES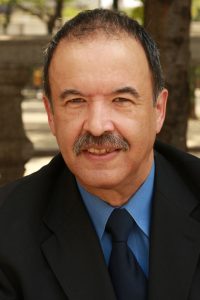 Luis Garden Acosta is the founder and President of El Puente, an outlet for community, culture and youth development in South Williamsburg, Brooklyn. Created in 1982, El Puente means "The Bridge", as it bridges various fields of art, health, education and environment into a means to both improve and bring together the South Williamsburg neighborhood.  His vision for enriching the lives of his community members is rooted in his background of humanitarianism and public policy, as he has served on many boards including being the Vice Chair of Citizens Union, founding chair of Youth Ministries for Peace and Justice, New York State's Environmental Board, and is a leading board member of New Yorkers for Parks, Just Food, the Latino Commission on AIDS, and the Research Alliance for New York City Schools.  A graduate of St. Mary's Seminary and student at Harvard Medical School, Luis's interests for society and human rights have led to him being the recipient of many awards such as the "Spirit of the City" from the Cathedral of St. John the Divine, the Citizens Action and Public Works Awards, the "Dream of Equality" award from Asian Americans for Equality, the Forsythia Award from the Brooklyn Botanical Garden, the "Celebrating Success" award from the Children's Defense Fund, and along with his partner, Frances Lucerna, received the 1998 Heinz Award for the Human Condition.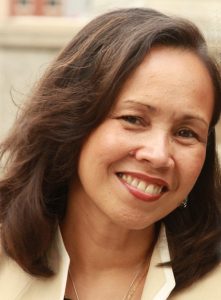 Frances Lucerna is the co-Founder and Artistic Director of El Puente where she uses her background in art and dance to provide pre and professional training in five arts disciplines. Along with founding the Williamsburg Arts and Culture Council, she has introduced and nurtured performing and visual arts for her Williamsburg community. In 1993, she was the Founding Principal of El Puente Academy for Peace and Justice, a New Visions/New York City Board of Education High School, the first school in the country dedicated to Human Rights and was recognized in 2009 as achieving the highest 1-year graduation rate increase among Brooklyn schools. Ms. Lucerna has served on the board of 651Arts, been a panelist for the New York State Council on the Arts, the Advisory Committee to the President's Committee on the Arts and Humanities and the Community School Task Force for the White House Conference on Character Building for a Democratic Civil Society, and was on the Community/Youth Development Guide Team of the National Network for Youth. Her work has led to El Puente receiving the President's Committee on Arts and Humanities' "Coming Up Taller" award, and she has also been honored with many awards such as "Celebrating Success" from the Children's Defense Fund, the "Arts Advocate Award" from the Brooklyn Council on the Arts, "Lo Mejor de Nuestra Comunidad" from Comité Noviembre, and El Diario's 2010 Mujeres Destacadas award. Along with her partner, Luis Garden Acosta, she received the 1998 Heinz Award for the Human Condition.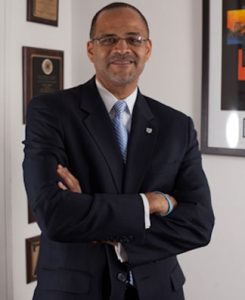 David C Banks is President and CEO of the Eagle Academy Foundation, the first all-boys public high school in New York City in 30 years. In the form of three schools located in the Bronx, Brooklyn, and Queens, the Eagle Academy incorporates the principles of character, scholarship, leadership and community involvement and is rooted in its core initiatives of mentoring, community service, extended day activities, Saturday Institute, summer programs, and parental involvement. Mr. Banks was previously the Founding Principal of the Bronx School for Law, Government, and Justice where he spearheaded an effort to find permanent housing for the school, which is now housed in a state of the art facility. As a graduate of Rutgers University, he also received his Juris Doctorate from St. John's University and an Educational Administration and Supervision certification from Brooklyn College, City College, and Baruch College.
Felix V Matos Rodriguez became the 6th President of Eugenio Maria de Hostos Community College of the City University of New York in 2009. He previously served in several senior governmental positions in the Commonwealth of Puerto Rico. Mr. Rodriguez has taught at many prestigious institutions such as Northeastern University, Yale University, Boston College, City College, and the Universidad Interamericana–Recinto Metro. He is also tenured as a Professor of Black and Puerto Rican/Latino Studies at Hunter College of CUNY and is a faculty member of the History Department at CUNY's Graduate Center. A graduate of Yale University, Mr. Rodriguez received his Ph.D. in history from Columbia University and is a member of numerous boards such as the Hispanic Association of Colleges and Universities (HACU), the Bronx Chamber of Commerce, New York Association of Community College Presidents, Phipps Houses, and FedCap. He is also a member of the Council on Foreign Relations and a part of the American Association of Colleges and Universities (AACU) Liberal Education Editorial Advisory Board, HACU's International Education Commission, and the Achieving the Dream Institutional Change Advisory Committee.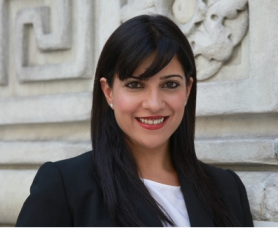 Reshma Saujani is the founder and CEO of Girls Who Code, an organization aimed at educating and inspiring girls in the computing field. As a former Deputy Public Advocate of New York City and Executive Director for the Fund for Public Advocacy, she has worked toward increasing entrepreneurship and civic engagement in society, particularly for females. In 2010, she was the first South Asian woman to run for Congress and was named one of City Hall's "40 under 40" for her noticeable work in New York City politics. Ms. Saujani holds a background in law, graduating from the University of Illinois at Urbana-Campaign with a Master of Public Policy from Harvard University and a Juris Doctorate from Yale Law School. A contributor to publications and media sources such as the Huffington Post and WNYC, she has also authored the 2013 book entitled Women Who Don't Wait in Line which inspires and female leadership roles set in an era where females uplift and encourage one another both personally and professionally.
Guest Speaker: Errol Louis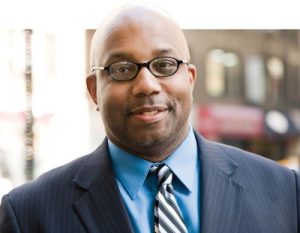 Errol Louis is a political anchor and host of "Inside City Hall", the premier program for New York politics and government. Regularly interviewing political and media names such as former Mayor Bloomberg, Governor Cuomo, and Ken Burns. He is also the Director of Urban Reporting at CUNY Graduate School of Journalism, a contributor to CNN and a regular columnist for the New York Daily News. Mr. Louis was the host of The Morning Show on WWRL and was even named the City's Best Columnist and Radio Show Host in 2010 by the Village Voice. A graduate of Harvard University with a degree in Government and a Masters in Political Science from Yale, he also received his Juris Doctorate from Brooklyn Law School.