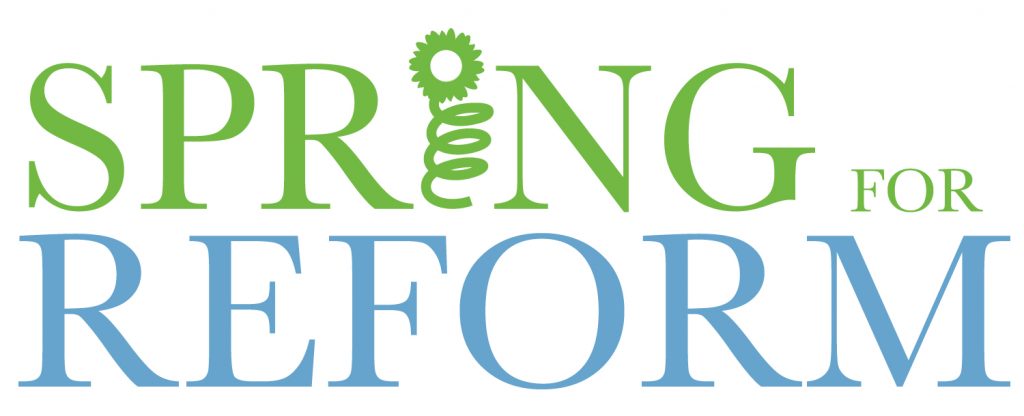 Celebrating the chorus of immigrant voices
making New York vibrant and strong

* WEDNESDAY, MAY 22, 2013  *
  6pm – 8:30 pm
 Studio 450
450 West 31st Street (between 9th and 10th Avenues) overlooking Hudson Yards
Honoring


Featuring Special Guest Speaker
Brian Lehrer
WNYC'S The Brian Lehrer Show
Read Honoree and Speaker Bios

Buy Tickets
Host Committee
(in formation)
Co-Chairs:  Kenneth W. Austin, Ian Kelley and Cindy VandenBosch
Honorary Hosts:  Seema Agnani, Sean Basinski, Tenzing Chadotsang, Steven Choi, Duarte Geraldino, Julissa Gutierrez, Chung-Wha Hong, Susan Lacerte, Larry Lee, Geri Mannion, Scott Millstein, John Mollenkopf, Annie Polland, Ph.D and Basil Smikle
Sponsoring Organizations: Damayan Migrant Workers Association,
Korean American League for Civic Action, Workers Justice Project

John P. Avlon, Judi Rappoport Blitzer, Nancy and Anthony Bowe,
Bob Buckholz & Lizanne Fontaine, Gerrard P. Bushell, James F. Capalino,
Art Chang and Allison Thrush, Curtis Cole, Andrew H. Darrell, Define American, Theresa Doherty, The Durst Organization, Gail Erickson, Barbara Fife, Mark Foggin, Lorna Goodman, John & Damaris Horan, George S. Kaufman,  Robert M. Kaufman, Shekar Krishnan, Eric Lee, Tony Mattia, Felicia Mayro, Marc Norman, Public Works Partners, Li Reilly, Sally Robinson, Torrance Robinson, Samuel W. Rosenblatt, Alan Rothstein, Rick Schaffer, Kenneth & Barbara Seplow, Peter J.W. Sherwin, Gregory Silbert, Anthony R. Smith, Ed Swenson, Omar Toro-Vaca, Grace Lyu Volckhausen, Edward C. Wallace, David W. Wang
To join the Host Committee contact Bethany Wall at Citizens Union
212-227-0342 ext.16, [email protected]
 About Citizens Union and Citizens Union Foundation
Citizens Union is a nonpartisan good government group dedicated to making democracy work for all New Yorkers.  Citizens Union serves as a civic watchdog, combating corruption and fighting for political reform.  We work to ensure fair and open elections, honest and efficient government, and a civically-engaged public.  Believing an informed citizenry is the cornerstone of good government, Citizens Union Foundation publishes GothamGazette.com,
a front row seat to New York City policy and politics.
For More Information
Contact Kristine Bruch at McEvoy & Associates
212-228-7446 x15 or [email protected]

Gifts to Spring for Reform support Citizens Union's work to shape and promote legislation that serves the public interest. Given the nature of this work, contributions are not tax-deductible. For more information contact Bethany Wall at 212-227-0342, x16.
HONOREES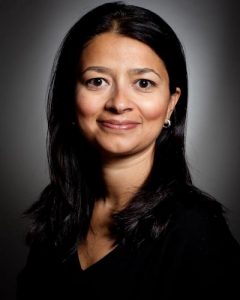 Sayu Bhojwani is the founding director of The New American Leaders Project (NALP), the only national organization specifically focused on preparing first- and second-generation immigrants for civic leadership. For over 20 years, Sayu has worked on immigrant issues in various capacities.  From 2002 to 2004 under Mayor Michael Bloomberg, she served as New York City's Commissioner for Immigrant Affairs, collaborating with immigrant advocates to pass the City's earliest legislation to protect the rights of domestic workers and to increase access to translation and interpretation services. Prior to that, she founded and South Asian Youth Action (SAYA), to develop the leadership potential of immigrant youth in Queens.  SAYA! is the only organization of its kind in the country and works with over 500 youth each year Sayu holds an M.Ed. in Comparative Education from Teachers' College, Columbia University, and is a recipient of numerous awards for her community leadership. Currently, she is a Ph.D. candidate in the Politics and Education program at Columbia University, where she is researching political participation by low-income immigrants in New York City. Sayu serves on the boards of The AfterSchool Corporation (TASC) and the National Immigration Forum, where she is on the executive committee. Sayu speaks and writes regularly on immigrant issues and is a regular contributor to the Huffington Post and Next America, an editorial initiative of The National Journal. She is an immigrant of Indian descent who was raised in Belize, Central America and is a naturalized citizen of the United States.

Dr. Angela Diaz has provided direct medical services to children and adolescents as Director of the Mount Sinai Adolescent Health Center since 1989. Under her leadership, the Center has become the largest such center in the U.S., helping 12,000 young people each year by providing them with comprehensive, much-needed physical, sexual and reproductive, dental and mental health services. Among the Center's patients, 75 percent are uninsured, 98 percent are low income and a large percentage come from immigrant families. Dr. Diaz has been a White House Fellow and has been named many times by New York Magazine as one of New York's Best Doctors. She has been closely involved in identifying and engaging trauma-affected adolescents. In 2001, she received American Academy of Pediatrics Founders of Adolescent Health Award. Past president of The Children's Aid Society's Board of Trustees, she was the first Latina and person of color to serve in that capacity. She currently serves on the Board of the Marguerite Casey Foundation, which helps low-income families strengthen their voice and mobilize their communities toward a more just and equitable society. She earned her medical degree at Columbia University College of Physicians and Surgeons, did her post-doctoral training at the Mount Sinai School of Medicine and received a Masters in Public Health from Harvard University. A native of the Dominican Republic, Dr. Diaz landed in the South Bronx as an undocumented immigrant who spoke no English at age 12. She credits the Mount Sinai Adolescent Health Center with changing her life.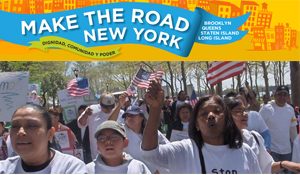 Make the Road New York (MRNY) builds the power of Latino and working class communities to achieve dignity and justice through community organizing, policy innovation, transformative education, and the provision of survival services.  MRNY is the largest participatory immigrant organization in New York with 12,000+ dues-paying members and vibrant community centers in the neighborhoods of Jackson Heights, Queens; Bushwick, Brooklyn; Port Richmond, Staten Island; and Brentwood, Long Island.  MRNY supports a unique combination of policy advocacy and grassroots civic engagement and provides a range of high-quality legal, workforce development, small business, youth development and education services. Our model strives both to meet immediate needs and to place those most acutely impacted by inequity at the forefront of advocating for smart policy solutions.  In the 2012 election cycle, Make the Road New York's intensive voter registration and mobilization effort drew 12,000 new voters of color to the polls for the first time across New York City and Long Island.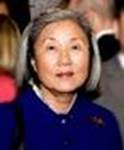 Grace Lyu Volckhausen has been a community activist in New York State and City for over 35 years.  She is the President of the Tiger Baron Foundation and has supported numerous A  sian American non-profits as well as projects in the arts, education and the environment in the tri-state area and abroad. Grace currently serves as a New York City Commissioner on Human Rights and was the chairwoman of the Asian American Advisory Committee for Governor Mario Cuomo, an advisor to Mayor Edward Koch, and most recently as a Senior Policy Advisor for New York City Councilman John Liu. Grace is a founding member of Koreans for Civic Action (KALCA), Coalition of Korean American Voters (C-KAV) and Black-Korean American Mediation Project. She received an M.A. from New York University.  Other leadership roles include being an advisory board member to the Legal Aid Society, a Trustee of the Public Theater, and a member of the board of the Asian American Federation, the Citizens Union Foundation, YWCA of New York City, the Prospect Park Alliance, the YWCA of Queens, and New York City Bar Justice Center. Grace received her B.A. in Political Science from Yonsei University and her M.A. in International Relations from New York University. While she has many important titles and roles in New York City, her proudest title is "grandma" for her two beautiful granddaughters.
Special Guest

Brian Lehrer is host of "The Brian Lehrer Show," WNYC Radio's daily call-in program, covering politics and life, locally and globally, and he recently helped create WNYC's politics website ItsAFreeCountry.org. His daily two-hour program, honored with a 2007 Peabody Award, features interviews with newsmakers and experts about current events and social issues. Guests on the show range from politicians to cultural figures, scientists, the occasional gossip columnist and New York City middle school students. Lehrer is also a commentator on local and national issues on television and in print. He has written op-ed pieces for publications including The New York Times, The Daily News, Newsday, The New York Sun and Slate.com. He has been a questioner in the televised mayoral debates in 1997, 2001, 2005 and 2009. Lehrer holds master's degrees in public health from Columbia University and journalism from Ohio State University and a bachelor's in music and mass communications from the State University of New York at Albany.