WNYC Business Reporter Ilya Marritz, second from left, was the evening's host. He is pictured here, from left to right, with CUF Board member Marc Norman, CU Board member Ian Kelley, and CUF Board member and honoree Torrance Robinson.
Photo by Mike Sheehan

Honoree Dawn Barber.
Photo by Mike Sheehan

Honoree Art Chang with Dawn Barber.
Photo by Mike Sheehan

Honoree Mark Gorton, left, receives his award from CUF Board member Marc Norman.
Photo by Mike Sheehan

Honoree and CUF Board member Torrance Robinson, with his wife Laurel Watts.
Photo by Mike Sheehan

Citizens Union Executive Director Dick Dadey, far right with Tom McMahon, left, and Marianna Koval, center.
Photo by Mike Sheehan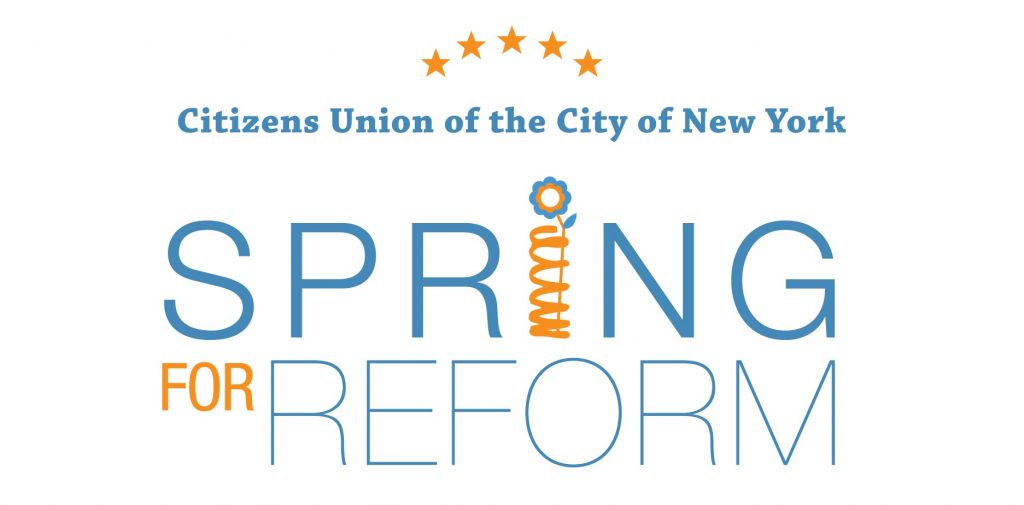 * WEDNESDAY, MAY 23, 2012  *

6pm – 8:30pm

Manhattan Penthouse
80 Fifth Avenue,17th Floor
Entrance on SW corner of 14th Street
Honoring
Art Chang 
Ilya Marritz
Join us as we honor outstanding New Yorkers whose collective work around technology, community and civic engagement is strengthening our city and creating new opportunities for entrepreneurial collaboration and open government.
Why technology? Visit our Spring for Reform blog.

Host Committee
(in formation)
Jed Alpert, Mobile Commons, John P. Avlon, Judi Rappoport Blitzer*, Julie Blitzer, Nancy & Anthony Bowe,
Bob Buckholz & Lizanne Fontaine, Gerrard P. Bushell, James F. Capalino, Curtis Cole*, Theresa Doherty*, Steven
Eisenstadt, Gail Erickson, Barbara J. Fife, Mark Foggin*, Eric Frawley*, Nick Grossman, Andrew Hoppin, Dan Horan, John & Damaris Horan, George S. Kaufman, Robert Kaufman, Ian Kelley*, Owen Kirshner, Eric S. Lee, Tony Mattia, Thomas L. McMahon, Marc Norman*, RLM Finsbury, LLC, Barbara & Charles Robinson, Sally Robinson, Torrance Robinson Alan Rothstein, Rick Schaffer, Barbara & Kenneth Seplow*, Peter J.W. Sherwin, Gregory Silbert, Anthony R. Smith, Ed Swenson, Teresa Toro*, David Valente, Cindy VandenBosch*, Grace Lyu Volckhausen, David Wang*, Martha & John Watts
* Planning Committee member
To join the Host Committee contact Bethany Wall at Citizens Union
212-227-0342 ext.16, [email protected]
 About Citizens Union and Citizens Union Foundation
 Citizens Union is a nonpartisan good government group dedicated to making democracy work for all New Yorkers.  Citizens Union serves as a civic watchdog, combating corruption and fighting for political reform.  We work to ensure fair and open elections, honest and efficient government, and a civically-engaged public.  Believing an informed citizenry is the cornerstone of good government, Citizens Union Foundation publishes GothamGazette.com, a front row seat to New York City policy and politics.
 For More Information
Contact Kristine Bruch at McEvoy & Associates
212-228-7446 x15 or [email protected].
 Gifts to Spring for Reform support Citizens Union's work to shape and promote legislation that serves the public interest. Given the nature of this work, contributions are not tax-deductible. For more information contact Bethany Wall at 212-227-0342, x16.
HONOREES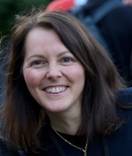 Dawn Barber is a recognized leader in the rapidly growing technology community in New York City.  She is a co-founder of the NY Tech Meetup, whose 21,000 members reflect NYC's most innovative technology companies.  They use NY Tech Meetup to find audiences for new ideas and share leading-edge thinking in the technology realm.  Dedicated to increasing the presence of women in technology, Dawn is an alumna of the NYC-based Pipeline Fund, which aims to increase the number of women philanthropists who become angel investors and social entrepreneurs through education, mentoring, and practice.  She serves on the NYC Advisory Board of Astia, which builds women leaders and is a board member of InSITE, which seeks to strengthen NYC's entrepreneurial ecosystem.  Dawn's professional experience includes work with the Personal Democracy Forum and the NY New Media Association, an early alliance of innovative technology professionals.  She is Apprenticeship Director for the Tow-Knight Center for Entrepreneurial Journalism at the CUNY Graduate School of Journalism and was recently appointed to the board of MOUSE, an innovative youth development organization that empowers underserved students to provide technology support and leadership in their schools, supporting their academic and career success. She lives in NYC with her husband and daughter and received her B.A. from Clark University.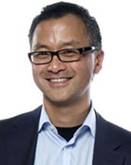 Art Chang is a serial entrepreneur who has helped create and restart over 30 private and public sector organizations.  In 2005, he founded Tipping Point Partners, a New York City-based seed investor and founder of software startups.  He currently serves as the company's CEO.  Tipping Point brings together experienced entrepreneurs and investors from both coasts to benefit the New York City technology startup community.  Tipping Point's startups build bridges between new technology and human needs, with a particular focus on using disruptive technologies to transform existing industries and government.  In addition to serving on the NYC Campaign Finance Board, Art is Chair of the NYC Voter Assistance Advisory Committee and is currently spearheading creation of a technology platform designed to serve as a Model for 21st Century Democracy.  Art has worked as an investment banker, public official and venture capital investor.  His sector experience includes technology, e-commerce, media, architecture, real estate, law, government, and finance.  Art is a graduate of Yale University, where he majored in Women's Studies, and received an MBA in Finance from NYU's Stern School of Business.  He has served on nonprofit boards at Safe Horizon and the Brooklyn Public Library and is an advisor to the Catherine B. Reynolds Fellowship for Social Entrepreneurship at New York University.

Mark Gorton has spent the past decade building a series of innovative financial and technology companies. He is the founder of Tower Research Capital LLC, a money management firm specializing in quantitative trading and investment strategies, as well as the founder of Lime Brokerage LLC (acquired by Wedbush), Lime Medical LLC and Lime Labs LLC.  Mark is involved in various green lifestyle issues, particularly in the area of transportation. A major supporter of Transportation Alternatives, the NYC-based advocacy group for pedestrians, cyclists, and public transit, he founded OpenPlans in 1999 to capitalize on the incredible potential of the open source movement to create tools that catalyze civic engagement. OpenPlans focuses on open government and livable streets and employs the multiple tools of open source software development and journalism.  The site houses three important urban issues news outlets: Streetsblog, Streetfilms, and Gotham Schools.  In 2010 Mark co-founded Reinvent Albany in order to apply the power of technology toward open, accountable New York State government.  Mark holds a Bachelor's in Electrical Engineering from Yale University, a Master's in Electrical Engineering from Stanford University, and an MBA from Harvard University. He lives on the Upper West Side and bikes regularly to his offices in Lower Manhattan.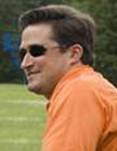 Torrance Robinson is Co-Founder and President of eChalk Inc, a web-based learning platform that serves the K-12 community in over 36 states.  Before starting eChalk he worked at Bloomberg in Sales and Business Development for their then-new online property, Bloomberg.com.  Torrance was Founder and Chairman of NYConnects (1994-2000), a nonprofit organization that helped connect more than 100 New York schools to the Internet.  Torrance brings years of experience developing, marketing and implementing web-based businesses, as well as creating and implementing technology solutions in K-12 schools and districts to eChalk Inc. At Jumbo.com (now Jupiter Media), Torrance created and launched the education channel Homeworkcentral.com and the Business and Finance Channel. He is a Term Member on the Council of Foreign Relations and a member of the Board of Directors of the Citizens Union. Torrance is a graduate of Haverford College.
 SPECIAL GUEST:  ILYA MARRITZ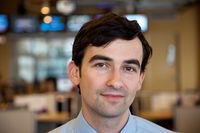 As WNYC's business reporter, Ilya Marritz covers everything from real estate to employment to economic development and frequently contributes stories to NPR's Morning Edition.  Before becoming a reporter at WNYC, Ilya worked as a producer for Brian Lehrer, a producer at All Things Considered, a reporter at  Radio MultiKulti (sadly now defunct) in Berlin, Germany, and a reporter at Radio Prague in the Czech Republic.  In 2008, he was a finalist for the Investigative Reporters and Editors award for his reporting on regulators' plans for regulating fracking in New York, work that he did in conjunction with the well respected investigative reporting source ProPublica.  He is a born and bred New Yorker who attended Stuyvesant High School and Wesleyan University.  Ilya currently resides in Brooklyn.