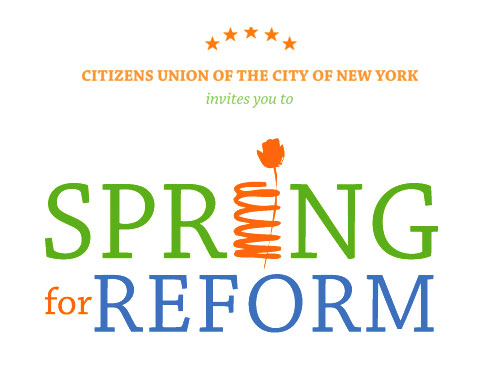 * WEDNESDAY, MAY 25, 2011  *
6pm – 8:30pm
Manhattan Penthouse
80 Fifth Avenue,
17th Floor
Entrance on SW corner of 14th Street
Honoring
Liz Neumark
    Karen Washington
Featuring Special Guest Speaker
Brian Lehrer
Join Citizens Union in awarding its 3rd Annual Community Leadership Award to Lucy Cabrera, Liz Neumark, and Karen Washington for their collective work around hunger relief and access to healthy food which is creating a more sustainable city for all.
Host Committee (in formation)
Co-Chairs: Nancy Bowe, Ian Kelley and Marc Norman
Judi Rappoport Blitzer*

Julie Blitzer

Larry Condon and John Hoffee

Lewis B. and Louise Hirschfeld Cullman

Delaware North Companies Sportservice

Allan Dobrin, The City University of NY

The Durst Organization

Gail Erickson

Food Bank For New York City

Elizabeth Gilmore

Tal Golomb*

George and Mariana Kaufman

Robert M. Kaufman

Aaron Koffman

Carter Keithley, Toy Industry Association

Ian Kelley

Tony and Elise Mattia

Julie Menin

Liz Neumark, Great Performances /

Katchkie Farm / The Sylvia Center

Janet and David Offensend

Jason Pizer, Trinity Real Estate

Bryony Romer* and Joshua Mack

Peter Sherwin and Philip Anderson

Catherine and Christopher Townsend
*Spring for Reform planning committee
To join the Host Committee contact Bethany Wall at Citizens Union
212-227-0342 ext.16, [email protected]
 About Citizens Union and Citizens Union Foundation
 As an independent, nonpartisan civic organization dedicated to promoting good government and advancing political reform in the City and State of New York, Citizens Union serves as a watchdog for the public interest and an advocate for the common good. For more than a century, we have worked to ensure fair elections, clean campaigns, and open, effective government that is accountable to the citizens of New York. Believing that an informed citizenry is the cornerstone of a thriving local democracy, Citizens Union Foundation – the research, education, and advocacy organization affiliated with Citizens Union – publishes GothamGazette.com, a front row seat to New York City policy and politics.
 For More Information
 Purchase tickets online or contact Kristine Bruch at McEvoy & Associates
212-228-7446 x15 or [email protected].
 Gifts to Spring for Reform support Citizens Union's work to shape and promote legislation that serves the public interest. Given the nature of this work, contributions are not tax-deductible. For more information contact Bethany Wall at 212-227-0342, x16.
HONOREES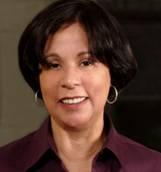 Lucy Cabrera is President and CEO of the Food Bank For New York City, a network of approximately 1,000 community-based member programs citywide that helps provide 400,000 free meals a day for New Yorkers in need.  Under Dr. Cabrera's leadership, the Food Bank has expanded its mission beyond food to include support and resources that enable food programs to build capacity and connect communities with a continuum of benefits and services. As the city's hub for integrated food poverty services, the Food Bank tackles food poverty on three fronts — food distribution, income support and nutrition education — all strategically guided by its research. During her tenure, she successfully shepherded the acquisition of FoodChange, whose programs have been fully integrated into the Food Bank's comprehensive hunger relief efforts.  After 23 years of leadership, Lucy Cabrera announced plans to retire in May 2011.  Dr. Cabrera received a Ph.D. and a Master of Science from Columbia University, a Master of Science from Rensselaer Polytechnic Institute and a Bachelor of Arts from the Inter-American University of Puerto Rico.  She is also a Certified Association Executive.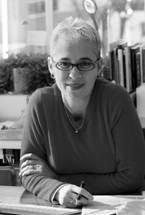 Liz Neumark, the Founder and CEO of Great Performances catering and event company, is a culinary visionary and a longtime trendsetter in bringing food politics to the table, with great taste and memorable flavors. She conceived of Great Performances in 1979 as a waitress service for women in the arts; today the company is one of the largest off-premise catering companies in the city, serving a wide range of corporate, social, and non-profit clients, including Jazz at Lincoln Center, the Brooklyn Academy of Music, Apollo Theater, Sotheby's, and The Plaza Hotel. Katchkie Farm, the company's 60-acre organic farm in Columbia County, provides ingredients of unmatched freshness and is home to The Sylvia Center, an educational non-profit dedicated to inspiring children to eat well through farm visits and garden-to-table cooking workshops. A Barnard graduate, Liz currently serves as Chairman of the Board for The Sylvia Center; on the Board of Just Food and GrowNYC; on the Governor's Food Policy Council; and on the Advisory Boards for the West Side Campaign Against Hunger, the High School of Food and Finance, and Barnard's Athena Center for Leadership Studies. Liz is the 2008 recipient of the Food Arts Silver Spoon Award, and she blogs about food politics for the Huffington Post.
Karen Washington has lived in New York City all her life and has been a resident of the Bronx for over 25 years. Since 1985 Karen has been a community activist, striving to make the Bronx a better place to live. As a community gardener, Karen has worked with neighborhoods to turn empty lots into community gardens. As an advocate, she has stood up and spoken out for garden protection and preservation. As a member of the La Familia Verde Garden Coalition, she launched a City Farms Market, bringing garden fresh vegetables to her neighbors. Karen is a Just Food board member and Just Food Trainer, leading workshops on food growing and food justice to community gardeners all over the city. Karen is also the president of the New York City Community Garden Coalition, a group that was founded to preserve community gardens and on the board of the New York Botanical Garden. Karen attended NYC public schools, graduated from Hunter College and received a Masters degree from NYU. Professionally Karen has been a Physical Therapist for over 30 years, and she continues to balance her professional life with community service."To grow your own food gives you a sort of power and it gives people dignity. You know exactly what you're eating because you grew it.  It's good, it's nourishing and you did this for yourself, your family and your community."
Featured Speaker

Brian Lehrer is hthe ost of "The Brian Lehrer Show," WNYC Radio's daily call-in program, covering politics and life, locally and globally, and he recently helped create WNYC's politics website ItsAFreeCountry.org. His daily two-hour program, honored with a 2007 Peabody Award, features interviews with newsmakers and experts about current events and social issues. Guests on the show range from politicians to cultural figures, scientists, the occasional gossip columnist and New York City middle school students. Lehrer is also a commentator on local and national issues on television and in print. He has written op-ed pieces for publications including The New York Times, The Daily News, Newsday, The New York Sun and Slate.com. He has been a questioner in the televised mayoral debates in 1997, 2001, 2005 and 2009. Lehrer holds master's degrees in public health from Columbia University and journalism from Ohio State University and a bachelor's in music and mass communications from the State University of New York at Albany.