*Preferred Candidate*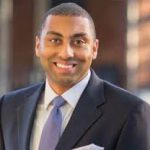 Jamaal Bailey– Dem
Age: 33
Occupation: Community Relations Director for Assembly Speaker Heastie
Education: SUNY Albany, B.A.; CUNY School of Law, JD
Candidate Finance Filings
Campaign Website
Jamaal Bailey is the current Democratic District Leader for AD 87, and serves as Community Relations Director to Speaker of the Assembly Carl Heastie. He is running for office because he has a vested interest in his community and because he believes his legislative experience will allow him to be an effective legislator. His top priorities are criminal justice reform, youth services, senior services, and supporting working co-operatives in the district. On reform issues, Bailey supports pension forfeiture for elected public officials, closing the LLC loophole and limiting outside income, though he does not necessarily support implementing a blanket cap at 25%. He does not support holding a Constitutional Convention because he fears that it might jeopardize labor protections. Bailey is endorsed by a number of state and city leaders, unions, and Democratic clubs. Citizens Union prefers Bailey because of his government experience, knowledge of legislative process and a keen understanding of state government issues, and support for Citizens Union's platform.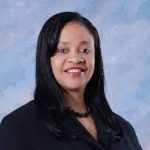 Que English — Dem
Age: 52
Occupation: Senior Pastor, Bronx Christian Fellowship and President, Bronx Clergy Criminal Justice Roundtable
Education: New York Theological Seminary, MDiv
Candidate Finance Filings
Campaign Website
Reverend Que English is the Senior Pastor of the Bronx Christian Fellowship, and has a long record of community activism. She chairs the New York City Faith-Based Coalition Against Human Trafficking and Domestic Violence, and is the co-founder of the New York City Clergy Roundtable and the Bronx Clergy Roundtable. She is running for office to bring much needed reform to state government. Her top legislative priorities are job creation, participatory budgeting, criminal justice reform, and increased funding for public schools. Her top reform priorities include closing the LLC loophole and limiting independent expenditure committees. At this time, English neither supports nor opposes a Constitutional Convention, and she told CU that while she fears it may result in lost worker protections and unforeseen consequences, she is open to considering the possibility of supporting a Convention. Citizens Union has concerns about the viability of English's campaign, but greatly values her active involvement in her community and commitment to reform.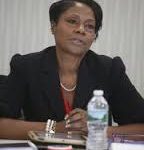 Pamela Hamilton-Johnson — Dem
Age: 51Occupation: Executive Director at Urban Neighborhood & Executive Director at Eastchester heights Community Center
Education: Pace University, B.S.
Candidate Finance Filings

Pamela Hamilton-Johnson is the founder and Executive Director of Urban Neighborhood, a community and technology center, and serves on the local school board. She is running because she feels that her experience and commitment to the community will help her be an effective legislator. Hamilton-Johnson top legislative priorities are education, better funding for and access to technology education, and more parental involvement in the school system. Her top reform goals are campaign finance reform, pension forfeiture, and limiting outside income. On her questionnaire, she only expressed opposition to one reform goal – consolidating state and federal primaries. She did not take a position on several issues, including holding a Constitutional Convention. Citizens Union feels that Hamilton-Johnson has not established a viable campaign, but values her contributions to her community and her commitment to public service.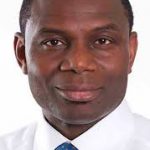 Edward Mulraine — Dem
Age: 47
Occupation: Pastor at Unity Baptist Tabernacle
Education: Manhattanville College, B.A.; New York Theological Seminary, MDiv
Candidate Finance Filings
Rev. Edward Mulraine is a Pastor at Unity Baptist Tabernacle, and has previously served as President of the Williamsbridge NAACP and as a member of his community school board. Mulraine's top priorities are urban development and job creation, infrastructural improvements, affordable housing, and voter participation. On reform issues, his top issue is increased transparency of outside income, but he did not say whether he supports the cap proposed by Citizens Union. Mulraine also supports closing the LLC loophole and enacting campaign finance reform. He did not take a definitive position on the Constitutional Convention, indicating his concern about losing workers' rights and minority rights, but acknowledged that it presents an opportunity to strengthen government ethics and public benefits. He expressed opposition to a number of Citizens Union's goals, including nonpartisanship in special elections and in the state Board of Elections, as well as mayoral control of city schools. Citizens Union does not prefer Mulraine in this election because of his disagreements on several issues, but respects his work as a community advocate and spiritual leader.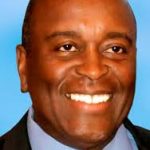 Candidate Finance Filings
Has not returned questionnaireCandidate could not be scheduled for an interview