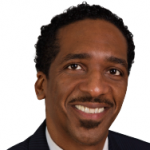 RUBAIN DORANCY – DEM
Age: N/A
Occupation: Principal and Owner, Triad Consulting Strategies
Education: Brooklyn Law School (JD), Baruch College School of Public Affairs (MPA), Baruch College (MS), City College of New York (BA)
Candidate Questionnaire
Campaign Website
Candidate Finance Filings
Rubain Dorancy stated that he is running to increase opportunities for his constituents and all New Yorkers, and to address systematic barriers to equality and social justice. A former Deputy Executive Director at the NYC Department of Education, Dorancy spoke with passion and knowledge about his ideas for comprehensive education reform. He demonstrated a deep understanding of the many aspects of the responsibilities of a legislator, from policy and legislation to budgeting and programmatic work. He also expressed commitment to the passage of an increased minimum wage, the Women's Equality Agenda, increasing affordable housing, and improving community safety and relations with the New York Police Department. Dorancy supports the creation of a campaign finance system with public matching funds, viewing it as an equalizer so that candidates can focus on campaigning in their district rather than fundraising and accepting money from large donors. Dorancy spoke to the need for greater transparency, and supported changing the position of legislator to be full time. Even on Citizens Union's issues, a few of which Dorancy opposed, he provided thoughtful answers that demonstrated his knowledge of reform issues. For example, Dorancy supported the ballot proposal to reform the redistricting process, but also advocated for proportional representation by party to most accurately reflect demographics. Dorancy also opposed empowering the attorney general to investigate and prosecute cases involving public corruption – because the attorney general is elected, this reform could politicize investigatory powers. Instead, he suggested appointing special prosecutors to ensure fairness and democracy. Dorancy conveyed his ability to find common interests and enhance relationships while still upholding his own principles. Ultimately, Dorancy appeared fluent on Citizens Union's issues and impressed CU as a committed champion to advance reform-minded policies through research, "high-level thinking," listening, and collaboration. For these reasons, Citizens Union prefers Dorancy.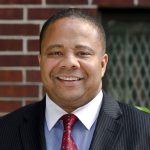 JESSE HAMILTON – DEM
Age: 51
Occupation: District Director, Senate District 20
Education: Seton Hall Law School (JD); Long Island University (MBA); Ithaca College (BA)
Candidate Questionnaire
Campaign Website
Campaign Finance Filings
Jesse Hamilton, a former staffer for now Brooklyn Borough President Eric Adams, stated that he is running for office to serve as a proactive leader and role model for young black men in his district. His top priorities include the creation of affordable housing, the elimination of subsidies on luxury housing, and increasing employment through construction. Hamilton supports the creation of a campaign finance system with public matching funds. To address corruption, Hamilton suggested creating an independent commission to investigate corruption that is not comprised of elected officials who need to raise money to fund campaigns. He also spoke to the need for more transparency, especially regarding budget items. Hamilton expressed a depth of knowledge regarding his district and spoke with passion about the programmatic aspect of legislative oversight, but lacked a strong enough understanding of Citizens Union's reform issues.