DELL SMITHERMAN – DEM
Age: 42
Occupation: Political Coordinator, 1199 SEIU
Education: High School
Candidate Questionnaire
Campaign Website
Candidate Finance Filings
A labor organizer and a lifelong resident of Senate District 19, Dell Smitherman stated that he is running to unseat indicted incumbent John Sampson and to bring to his district the resources and the dedicated representation which the community currently lacks. His top legislative priorities include passage of the DREAM Act and the Women's Equality Agenda, allowing localities to set their own minimum wage, and preservation and creation of affordable housing. Smitherman's reform agenda aligns closely with CU's: he supported the ballot proposal to create an independent redistricting commission, creation of a campaign finance system with public matching funds, and increased enforcement of current campaign finance rules. Smitherman voiced his disdain for policies made with "three men in a room," suggesting that representatives should have more power to represent their district. He favored discretionary funds at the state level as a means to engage community groups with limited funds, provided that there are proper controls in place. Smitherman spoke of achieving change in Albany by utilizing his experience building coalitions and progressive partnerships, while still upholding his core values, whether or not they are the same as those who support his campaign. Citizens Union prefers Smitherman because of his impressive knowledge of his district and the legislative process, as well as his stated passion to work to achieve reform in Albany.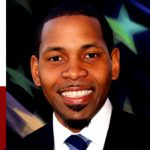 SEAN HENRY – DEM
Age: 36
Occupation: Consultant, Hudson Guild
Education: New York University (MPA); Southern Illinois University (BA)
Candidate Questionnaire
Campaign Website
Campaign Finance Filings
Sean Henry is a civically engaged member of the community within his district. He is currently a consultant for the non-profit Hudson Guild, and has previously worked for NYC's Department of Homeless Services. Henry stated that he is running for state senate to address the significantly low high school graduation rates and lack of resources for students who reside in East New York and Brownsville, and that he would like to champion such issues as: economic development, homelessness prevention, affordable housing, transportation accessibility, and Hurricane Sandy restoration. Henry also spoke to the lack of effective representation for his district, and that he would represent his constituents as a full-time legislator. He expressed support for campaign finance reform and the ballot proposal to reform the redistricting process. As a former city employee, Henry spoke to the necessity of transparency within government agencies, and the importance of performance measurement through data collection. Although Henry demonstrated his knowledge of and passion for addressing the needs of his district, he was not able to clearly address his legislative priorities.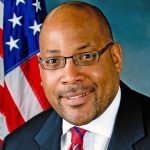 JOHN SAMPSON – DEM
Age: N/A
Occupation: Member, NYS Senate
Education: CUNY; SUNY (Degrees not reported)
Candidate Questionnaire
Campaign Website
Campaign Finance Filings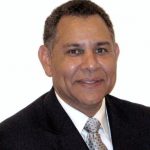 ELIAS WEIR – DEM
Age:
Occupation:
Education:
Campaign Website
Campaign Finance Filings
---