Toby Ann Stavisky – Dem
Age: Not disclosed
Occupation: NY State Senate
Education: Syracuse University, A.B., Hunter and Queens Colleges, M.A.
Candidate Finance Filings
Senate Website
Toby Ann Stavisky was first elected to the State Senate in 1999, and currently serves as Assistant Democratic Leader and Ranking Minority Member on the Senate's Committee on Higher Education. If re-elected, her main priorities include gun control, securing funding to implement the DREAM Act, and raising the minimum wage. Her top reform priority is limiting outside income. She also highlighted the need to close the LLC loophole and consolidate state and federal primaries. Stavisky does not support holding a Constitutional Convention due to potential risks to Adirondack protections and aid to non-public schools, but she does support changing the State Constitution through the legislative process. Citizens Union appreciates Stavisky's demonstrated commitment to the needs of her district, effectiveness as a legislator, and support for reform.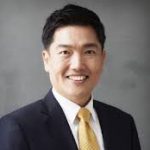 S.J. Jung – Dem
Age: 52
Occupation: Small business owner
Education: Korean University, B.A.
Candidate Finance Filings
Campaign Website
S.J. Jung is a longtime community activist who has served as Democratic District Leader and is the former leader of the MinKwon Center, an Asian American community advocacy group. If elected, his top priority will be equitable budgeting, and he hopes to secure funding for constituent services, education, and infrastructure. He also hopes to close the LLC loophole and expand voting access through same-day voter registration. He expressed support for all of Citizens Union's reform goals, including holding a Constitutional Convention. Citizens Union appreciates Jung's support for reform and his community engagement and believes that if elected he is capable of being an effective legislator.