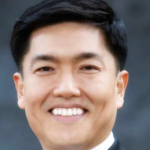 S.J. Jung is a longtime community activist, former city council candidate from 2009, part of the 13% and Growing coalition, and former leader of the MinKwon Center, an Asian American community advocacy group focusing on voting rights and civic engagement. Jung is running to represent underrepresented New Yorkers, such as the Asian-plurality residents in the district. He cited his work as an imports and exports business owner believing his experience that will help him forge public-private partnerships. His priorities include ensuring a fair budget for underrepresented New Yorkers, passage of the DREAM Act, increasing the minimum wage, and addressing quality of life issues in his district, such as pollution.  He supports all of Citizens Union's reform issues, in particular campaign finance reform and changing the culture in Albany. Having experienced both the city and state level campaign finance systems as a candidate, Jung stated that he would advocate for reducing the individual contribution limit at the state level. On ethics, he stated that he was very disappointed that the Moreland Commission was disbanded and he would demand a reopening of the commission. Citizens Union was impressed with Jung's commitment and passion for reform issues, as well as his depth of community experience. We believe that he will bring a fresh and important advocacy perspective to Albany given his experience and background which is why we prefer him in this race.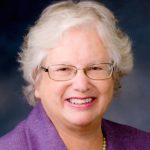 TOBY STAVISKY – DEM
Age: Not disclosed
Occupation: State Senator
Education: Syracuse University (BA); Hunter & Queens College (MA)
Candidate Questionnaire
Campaign Website
Candidate Finance Filings
Toby Stavisky is running for re-election as a senior Democratic member of the State Senate.  Stavisky is an assistant leader of the Senate Democratic Conference and is currently chair of the Higher Education Committee and member of the Finance Committee. Stavisky's main focus if re-elected would include passing the DREAM Act and the Women's Equality Agenda.  Her top priorities for reform issues include: achieving campaign finance reform, reforming legislative ethics by enforcing better disclosures, reforming pension rules, and implementing more safeguards on outside income. She supports banning outside employment in conjunction with a raise for the legislature, and making the position full time, with hearings on this issue.  On redistricting reform, Stavisky opposes the ballot proposal, and stated that it did not go far enough – she would rather have a nonpartisan redistricting commission with no vested interest in the outcome that is appointed by a panel or commission rather than directly by the legislative leaders. Stavisky stated that she is a strong advocate for the Asian-American community which constitutes a plurality in the district, and pointed to her constituent services and to her success in bringing a bill regarding the Lunar New Year to the governor's agenda. Stavisky opposes automatic voter registration, citing concerns about a flood of applicants that the Board of Elections could not handle. Stavisky also opposes automatically granting New Yorkers on parole the ability to vote; she stated that she agrees it should be made easier, but not automatic. In spite of our differences on redistricting, Citizens Union appreciates Stavisky's commitment to reform issues and her effectiveness as a long-serving legislator, but feels that given the appeal of her opponent as a well-regarded community leader, a change in representation is needed.