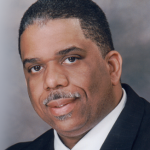 LEROY COMRIE – DEM
Age: 55
Occupation: Deputy Queens Borough President
Education: University of Bridgeport (degree not reported)
Leroy Comrie, Jr. is currently the Deputy Queens Borough President and has long been active in New York politics, having previously served in the City Council representing the 27th district for 12 years. Comrie states that he is running because he can bring experience and results for his district. His legislative agenda highlighted reforming education through the following: local control over school funding, collecting funds for the city that have not been delivered from the Campaign for Fiscal Equity decision, and providing funding to high-needs schools.  Other priorities include maintaining affordable housing and improving access to public transportation in the district. Comrie supports all of Citizens Union's reform agenda, and stated he would champion campaign finance reform, changing the rules of the state senate to ensure all legislation has an equal and fair opportunity to come to the floor for a vote, redistricting reform, and instant runoff voting. Comrie also highlighted that after his election, he would begin to explain the reform agenda via town halls to his constituents. Citizens Union prefers Comrie because of his firm grasp of reform issues and his proven effectiveness as a seasoned legislator.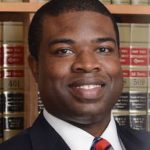 MUNIR AVERY – DEM
Age: 36
Occupation: Attorney
Education:  SUNY Albany (BA); Fordham Law (JD)
Candidate Questionnaire
Campaign Website
Candidate Finance Filings
Munir Avery is a lawyer and former Assistant District Attorney who is entering Queens politics in order to improve constituent services. Avery's top priorities are ensuring funding for subsidized legal services for low-income individuals and summer youth employment programs. To accomplish these priorities, he stated that he would work with organizations he has partnered with in the past to push for legislation.  While well informed regarding local issues, particularly those facing the elderly, he was less fluent in reform issues. Avery opposed several reform issues such as instant runoff voting, consolidating primaries, and nonpartisan elections. His reasons for opposition seemed to indicate that he was not as familiar with reform issues compared to his peers. Citizens Union, however, was impressed with Avery's passion for improving his community, and hopes he stays active in Queens civic life and continues to seek elected office.
MALCOLM SMITH – DEM
Age: 58
Occupation: Member, NYS Senate
Education: Fordham University (BA)
Candidate Questionnaire
Official Website
Campaign Finance Filings
Malcolm Smith is seeking re-election for his state senate seat, having been active in Queens civic life for many years, 13 of which were spent in the State Senate. Smith's top priorities include job creation, including expansion of terminals at JFK airport, passing the DREAM Act, and protecting affordable housing. Smith cited campaign finance reform as a priority, which he indicated should include petition grants in addition to matching funds.  Smith's main focus on reform issues included transparency and giving rank-and-file legislators more of a voice in the budget process. He stated that he would serve as a full-time legislator, and that the Moreland Commission was not necessary. Smith states that due to his experience, he knows the inner workings of the Senate. Smith states that he joined the Independent Democratic Caucus to improve constituent services, pointing to the need for funding after Hurricane Sandy. If re-elected, Smith stated he would rejoin the Senate Democrats to get legislation passed. Citizens Union is deeply troubled by the indictments levied against Smith related to corruption, and therefore cannot support his re-election.