2014 Honorees
Michael A. Cardozo, Public Service Award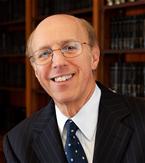 Michael A. Cardozo is a litigation partner at Proskauer Rose.  Throughout his career, he has worked tirelessly to effect change within the legal profession and the courts.  He served as Corporation Counsel under Mayor Bloomberg from 2002 through 2013, making him the 77th and longest-serving Corporation Counsel in New York City history.   Under his direction, diversity among lawyers in the 700-lawyer New York City Law Department increased to 20% from 13%, the number of private-sector lawyers working pro bono for the city dramatically increased, and the city's payouts of settlements and judgments declined 14%. Among the groundbreaking matters that the Law Department handled during his tenure — some of which he personally argued, including one case in the United States Supreme Court — were suits concerning the illegal use of guns and the improper sale of cigarettes and the defense of numerous challenges to Mayor Bloomberg's health care initiatives. As a Proskauer partner before becoming corporation counsel, Michael was one of the principal outside counsels for the National Basketball Association, the National Hockey League, and Major League Soccer, and handled numerous litigations for those as well as other clients. He also headed Proskauer's litigation department and was a member of its executive committee. Long active in court reform and other civic activities, Michael previously served as president of the City Bar Association and chair of both the Fund for Modern Courts and the Columbia Law School Board of Visitors.  He is the recipient of numerous honors and awards within the legal community.
Michele Hirshman, Civic Leadership Award
Michele Hirshman, a partner in the Litigation Department at Paul, Weiss, Rifkind, Wharton & Garrison, focuses her practice on white collar defense and regulatory enforcement matters and internal investigations.  Since joining Paul, Weiss in 2007, Ms. Hirshman has represented public and privately held companies and individuals before the Department of Justice, United States Attorneys' offices, the Securities & Exchange Commission, the New York and Massachusetts Attorneys General, the New York County District Attorney, the New York State Department of Financial Services and other federal, state and local law enforcement and regulatory authorities.  Ms. Hirshman regularly advises financial institutions, pharmaceutical manufacturers, marketing companies, political organizations and public and private company executives in high-profile, high-stakes federal and state criminal and civil regulatory investigations.  She regularly speaks at conferences and on panels advising other practitioners in the field.  Prior to joining Paul, Weiss, Ms. Hirshman served for eight years as First Deputy Attorney General for the State of New York and for eleven years as a federal prosecutor in the United States Attorney's Office for the Southern District of New York, where she was the Deputy Chief Appellate Attorney and chief of the General Crimes and Public Corruption Units.  She has significant jury trial and appellate court experience, and received the John Marshall Award for Outstanding Legal Achievement from the U.S. Department of Justice.  Ms. Hirshman also works on a broad range of criminal and civil pro bono cases with young lawyers at Paul, Weiss and is a member of the Boards of Directors of The Legal Aid Society, the City Bar Justice Center and the Center for the Advancement of Public Integrity at Columbia Law School.  She has been recognized as a leading lawyer in Chambers USA Litigation: White-Collar Crime & Government Investigations, by Legal 500 in White-Collar Criminal Defense, by The Best Lawyers in America for White Collar Criminal Defense and was named to the first-ever Benchmark Litigation's Top 250 Women in Litigation guide, which also named her a Local Litigation Star for New York.  Ms. Hirshman received a B.A. from Rutgers College, and a J.D. from Yale Law School, where she was articles editor of the Yale Law Journal.  She served as a law clerk to the Honorable Pierre N. Leval, when he served on the United States District Court for the Southern District of New York.

Dr. Herbert Pardes, New York Leadership Award
Dr. Herbert Pardes is the Executive Vice Chairman and former president and CEO of NewYork-Presbyterian Hospital and NewYork-Presbyterian Healthcare System. Nationally recognized for his broad expertise in education, research, clinical care and health policy, Dr. Pardes is an ardent advocate of support for academic medical centers, humanistic care and the power of technology and innovation to transform 21st-century medicine.  A noted psychiatrist, Dr. Pardes served as director of the National Institute of Mental Health (NIMH) and U.S. Assistant Surgeon General during the Carter and Reagan administrations. He was also president of the American Psychiatric Association. In 1984, he was named Chairman of the Department of Psychiatry at Columbia University College of Physicians and Surgeons, and in 1989, was appointed vice president for health sciences for Columbia University and dean of the faculty of medicine at Columbia University College of Physicians and Surgeons. In 1999, Dr. Pardes was chosen to lead NewYork-Presbyterian. Under his direction, the hospital received numerous honors and recognition.  Dr. Pardes has been appointed to serve on commissions related to health policy by Presidents George W. Bush and Bill Clinton. Dr. Pardes also chaired the Intramural Research Program Planning Committee of the NIH from 1996 to 1997. He is the former chairman of the Greater New York Hospital Association, the Association of American Medical Colleges and the New York Association of Medical Schools. He is chairman emeritus of the eHealth Initiative and a serves on the board of the Markle Foundation. Dr. Pardes was elected to the Institute of Medicine of the National Academy of Sciences and the American Academy of Arts & Sciences. He is a recipient of the Sarnat International Prize in Mental Health, and the U.S. Army Commendation Medal.
Hon. William Thompson, Jr., Government Leadership Award
Mr. Thompson joined Siebert Brandford Shank in April 2010, having previously served eight years as the Comptroller for the City of New York—from January 2002 to December 2009.  Mr. Thompson's extensive experience in successfully managing the finances of one of the nation's largest cities has afforded him unique insight into the needs of local municipal issuers. As Comptroller, Mr. Thompson also served as custodian and investment advisor to the five New York City Pension Funds, where he managed a combined portfolio amounting to more than $100 billion at the close of his tenure. In this role, Mr. Thompson invested hundreds of millions of dollars in affordable housing and commercial real estate in New York City. During his tenure, Mr. Thompson also worked with leaders of the financial services industry to reform the operations of the New York Stock Exchange and spearheaded the City's innovative Banking Development District program. Mr. Thompson also served as a Senior Vice President in Public Finance in the mid-1990s.  Mr. Thompson is a graduate of Tufts University. Prior to his work as Comptroller, he had served as Brooklyn Deputy Borough President and as a Member and five-term President of the New York City Board of Education.
2013 Honorees
Michael R. Bloomberg, Public Service Award  
Michael R. Bloomberg is the 108th Mayor of the City of New York. Through hundreds of innovative new policies and initiatives, the Bloomberg Administration has made New York City safer, stronger, and greener. Prior to being elected to office, Mayor Bloomberg launched a small startup company called Bloomberg LP. After entering City Hall, Mayor Bloomberg won control of New York City's troubled public school system and raised standards, promoted innovation, and cultivated a culture of accountability for student success. He spurred economic growth and job creation by revitalizing abandoned industrial areas and strengthening key sectors, including new media, film and television, bio-science, technology, and higher education. His impressive commitment to government reform includes improved campaign finance and lobbying oversight regulations, streamlined access to information about government via 311 and open data initiatives, and enhancement to voter participation. In acknowledgement of his leadership on climate change issues, Mayor Bloomberg was recently named Chair of the C40 Cities Global Climate Initiative. And he has been an equally strong champion of the City's arts and cultural institutions. In addition to expanding support for the arts, he has helped bring more than 80 public art projects to all five boroughs. Michael Bloomberg attended Johns Hopkins University as an undergraduate and went on to receive an MBA from Harvard Business School.
Faith Elizabeth Gay,  Civic Leadership Award
Faith Elizabeth Gay is a partner at Quinn, Emanuel, and Co-Chair of its National Trial Practice Group. She is among the most successful corporate litigators practicing today, representing numerous Fortune 100 clients in their highest profile litigation. Faith has been recognized as a leading trial, appellate, corporate governance and white collar lawyer by Best Lawyers in America, Corporate Counsel, Super Lawyers and Chambers, and last year was named one of the Top Female Trial Lawyers in America by Law360. Before entering private practice, Faith was Deputy Chief of the Special Prosecutions Unit/Civil Rights Division while serving as an Assistant United States Attorney in the Eastern District of New York. She twice received the Director's Award for Special Achievement in Trial Litigation from the Attorney General. Throughout her career, Faith has devoted significant time to public interest litigation. By way of example, she represented Governor David Paterson in a victory the New York Times called "stunning" in upholding the appointment of Lieutenant Governor Richard Ravitch and successfully defended a constitutional amendment establishing a state minimum wage. Recently, she obtained a complete reversal and new trial for Marissa Alexander, a first-time offender sentenced to a 20-year mandatory sentence for firing a warning shot at her serially abusive spouse. Faith serves on the Board of the American Constitution Society, the Lawyers' Committee for Civil Rights Under Law, the National Center for Access to Justice and the Public Theater. She received the A. B. Duke Scholarship at Duke University and was Chair of the National Moot Court Board at Northwestern University School of Law. She is married to the opera director Francesca Zambello, and the mother of a young son, Jack.
Matthew Goldstein, New York Leadership Award
Matthew Goldstein served as chancellor of The City University of New York (CUNY) from 1999 to 2013, overseeing a remarkable transformation across the University's 24 colleges and professional schools. Dr. Goldstein increased academic standards, created new programs and colleges, and expanded the University's research capacity. He is the first CUNY graduate to serve as chancellor. Currently, he is chair of the Board of Trustees of the JP Morgan Funds, a member of the Board of Trustees of the Museum of Jewish Heritage, and a director of the Lincoln Center Institute for the Arts in Education, ex officio. He serves as chair of the New York City Regional Economic Development Council and a member of the New NY Education Reform Commission, both by appointment of Governor Andrew Cuomo. At the city level, Mayor Michael Bloomberg appointed Dr. Goldstein chair of the 2010 Charter Revision Commission. Dr. Goldstein earned his doctorate in mathematical statistics from the University of Connecticut and his bachelor's degree in statistics and mathematics from CUNY's City College.
Jay Kriegel, Robert F. Wagner, Jr. Award
Jay Kriegel is Senior Advisor for the Related Companies, developer of Hudson Yards, the largest project in NYC history. Serving eight years in City Hall as Mayor John V. Lindsay's Chief of Staff (1966-73), Kriegel's efforts included opening the City's first Washington Office, creating the first Civilian Complaint Review Board, serving as first Director of the Criminal Justice Coordinating Council, and liaison to the historic Kerner Commission Report on urban disorders. He worked with Lew Rudin to save the deductibility of state and local taxes against attack by President Reagan in the 1986 Tax Reform Act and with Dan Doctoroff to spearhead New York's bid to host the 2012 Olympic Games. He also co-founded The American Lawyer magazine and, as Senior Vice President at CBS, conceived of Retransmission Consent, enacted in 1994 and now widely used by broadcasters to be paid by cable companies. As Chairman of Brooklyn Jewish Hospital, he created Interfaith Medical Center through merger in 1982. Kriegel serves on the boards of Prep for Prep, New Visions for Public Schools, and The After School Corporation (TASC), the Steering Committee of ABNY, NYU's Center for Global Affairs and SUNY's Global Advisory Board.
John Sexton, New York Visionary Award 
John Sexton serves as the fifteenth President of New York University, as well as the Benjamin Butler Professor of Law and NYU Law School's Dean Emeritus. He joined the Law School's faculty in 1981, was named the School's Dean in 1988, and was designated the University's President in 2001. During his presidency, the University's reach and stature have grown tremendously, including the emergence of NYU as a Global Network University, with campuses in Abu Dhabi and Shanghai and a network of 12 international academic centers; the University's largest increase in the number of Arts and Science faculty; and record numbers of applications for undergraduate admissions. President Sexton serves on the board of the Institute of International Education, is a member of the Council on Foreign Relations, and is past Chair of the American Council on Education. He received a B.A. in history, an M.A. in comparative religion, and a Ph.D. in the history of American religion, all from Fordham University, and a J.D. magna cum laude from Harvard Law School.
2012 Honorees

Adrian Benepe, Robert F. Wagner, Jr. Award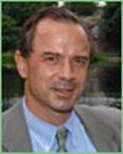 Adrian Benepe is Senior Vice President of City Park Development at the Trust for Public Land, the leading conservation organization creating parks and playgrounds in cities across America. For more than 30 years, Adrian has protected and enhanced New York City's natural and historic places, most recently as Commissioner of the city's Department of Parks & Recreation, a role he served for ten years under Mayor Michael Bloomberg. Adrian was instrumental in improving park facilities and programs for children while developing new waterfront parks and greenways. Among these are Brooklyn Bridge Park, Fresh Kills Park, the High Line, the Yankee Stadium replacement park, the Concrete Plant Park and Barretto Point Park, West Harlem Piers Park, Bushwick Inlet Park, Elmhurst Park and Icahn Track & Field Stadium and Randall's Island Fields.  Benepe began his career as a teenage seasonal helper and served on the first corps of Parks & Recreation's Urban Park Rangers. Park roles ranged from Director of Natural Resources & Horticulture to Director of Art & Antiquities and co-founder of the Historic House Trust, as well as Manhattan Borough Commissioner. He graduated from Middlebury College and has a Master's degree in Journalism from Columbia University.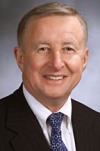 Dr. Antonio M. Gotto, Jr., New York Leadership Award 
Antonio M. Gotto, Jr., MD, D.Phil, recently retired after fifteen years as the Stephen and Suzanne Weiss Dean of Weill Cornell Medical College, where he was also a Professor of Medicine and Provost for Medical Affairs.  Previously, at Baylor College of Medicine in Houston, Texas, he was the Bob and Vivian Smith Professor and chairman of the Department of Medicine, scientific director of the DeBakey Heart Center, and holder of the JS Abercrombie Professor Chair for Atherosclerosis and Lipoprotein Research.  While Dean of Weill Cornell Medical College, Dr. Gotto played a leading role in several landmark clinical trials demonstrating that cholesterol-lowering drug treatment can reduce the risk for heart disease. As a lifelong supporter of educational efforts aimed at cardiovascular risk reduction, Dr. Gotto has been national president of the American Heart Association and president of the International Atherosclerosis Society.   He currently serves the Institute of Medicine and the American Academy of Arts and Sciences boards.  Dr. Gotto speaks nationally and internationally on cardiovascular disease and has contributed more than 500 scholarly articles and books to the medical literature. He is married with three daughters and lives in New York City and Houston, TX.
Betsy and Kenneth Plevan, Civic Leadership Award

Betsy Plevan is a Partner in the Labor & Employment Law Department at Proskauer Rose LLP, co-head of both the International Labor & Employment Group and Class/Collective Action Group and a former member of the firm's seven-person Executive Committee.  She handles various labor and employment litigation and counsels clients in employment matters.  She has lectured and written extensively on employment issues, with a focus on sexual harassment suits.  She recently completed a two-year term as President of the New York City Bar, the second woman to hold that position since the organization's founding in 1870.  She is the recipient of numerous awards and honors within the legal community.

Kenneth Plevan is a Partner in Skadden's Intellectual Property and Technology Group, where his principal areas of concentration include counseling and litigation involving advertising and substantiation, trademark infringement, dilution, copyright infringement, intellectual property licensing, and e-commerce issues.  He is an American College of Trial Lawyers Fellow, a member of the Federal Bar Council and former Chair of the Board of Trustees for the Gateway School of New York, which serves students with learning disabilities.      

Jason Stewart, Business Leadership Award

Jason Stewart is Senior Vice President and Chief Administrative Officer of IAC where he is responsible for corporate information technology, global real estate, strategic sourcing and operations, travel, events, facilities and corporate services.  IAC's real estate portfolio encompasses over 8.5 million square feet in 172 cities, 38 states and 15 countries.  This includes IAC's Frank Gehry-designed headquarters in Manhattan, a project Mr. Stewart managed from conception.  He also initiated IAC's strategic sourcing program in 2003 to aggregate cross-company purchasing and assured best operational practices across all IAC's businesses.  The program has generated over $100 million in incremental savings to IAC's businesses to date.  Previously he was a Director of Current Programming for the FOX network, founding Executive Producer and head of product development for IFILM, and co-founder of the Global Film School.  He currently serves on the board of the Friends of the High Line and the New York City Partnership Foundation and was a David Rockefeller Fellow.
2011 Honorees
Monica Azare, Business Leadership Award
Monica Azare is Deputy General Counsel for Verizon Telecom and Business. Until recently, Ms. Azare served as Senior Vice President of Corporate Communications for Verizon. Previous positions include President of Verizon New York where, in addition to her government relations responsibilities, she managed the multimillion-dollar New York and Connecticut Verizon Foundation; and senior counsel of Federal Affairs for Verizon Wireless. Previously, she was Vice President, Federal Affairs for Insight Communication in New York and, before that, Chief Counsel to House Energy and Commerce Chairman Billy Tauzin. In 1997 she served as a U.S. delegate to the World Trade Organization negotiations of the Basic Telecommunications Agreement in Geneva. She currently serves on the boards of the Partnership for New York City's Investment Fund's Foundation, Evidence Dance Company, and LHC Group.
Sheila L. Birnbaum, Public Service Award  

Sheila Birnbaum is co-head of Skadden's Mass Torts and Insurance Litigation Group. She practices primarily in the areas of products liability, toxic torts and insurance coverage litigation. Prior to becoming a Skadden, Arps partner, Ms. Birnbaum served as counsel to the firm while she was a professor of law and associate dean at New York University School of Law. Named as the 23rdMost Powerful Woman in New York, Ms. Birnbaum was recently appointed by the US Justice Department as the special master of the September 11th Victim Compensation Fund.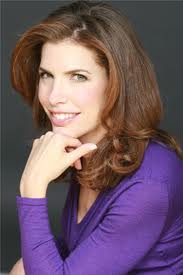 Julie Menin, Civic Leadership Award
Julie Menin is currently the Chairperson of Community Board 1, an advisory board for the New York City area of Lower Manhattan. Mrs. Menin is the founder of Wall Street Rising and has been instrumental in revitalizing the district after the September 11th attacks. As the host of "Give and Take," she interviews influential figures of New York City's political and cultural landscape to explore issues New Yorkers care about.
Gary Naftalis, Robert F. Wagner, Jr. Award
Gary Naftalis is the Partner, Litigation Department Head and Firm Co-Chair for Kramer Levin Naftalis & Frankel LLP.  He is one of the nation's foremost trial lawyers and has litigated complex civil, criminal and regulatory matters. Mr. Naftalis is widely recognized as a leader in the field, including successfully representing the City of New York in the New York County District Attorney inquiry into the post 9/11 fire at the Deutsche Bank building. Mr. Naftalis is a Fellow of the American College of Trial Lawyers and has been named as one of the Top 10 Lawyers in New York and one of the 100 Most Influential Lawyers in America. Mr. Naftalis was also a former Assistant US Attorney in the Southern District of New York.
Rudy Washington, Government Leadership Award
Rudy Washington's commitment to the public good through government service includes his tenure as Deputy Mayor for Community Development and Business Services under Mayor Rudy Giuliani from 1996-2001, where he oversaw business, consumer, parks-related and rights-based issues. As an MTA board member, he championed low fares, stronger accountability and increased services for New Yorkers. A Queens native, Mr. Washington has long participated in local, state and national politics while also working to improve life in the community where he lives.