Spring for Reform 2021 –
Leadership for the Future of New York City
Citizens Union's Annual Spring for Reform event brings together (virtually or in person!) an exciting mix of young professionals, civic, business and political leaders to network, celebrate and to learn about important issues of the day from respected and renowned leaders.  This event raises crucial c4 dollars for Citizens Union's important candidate evaluation and legislative advocacy work.
Join us on June 9th at 6:30 PM! 
For more details and tickets, click the invite below.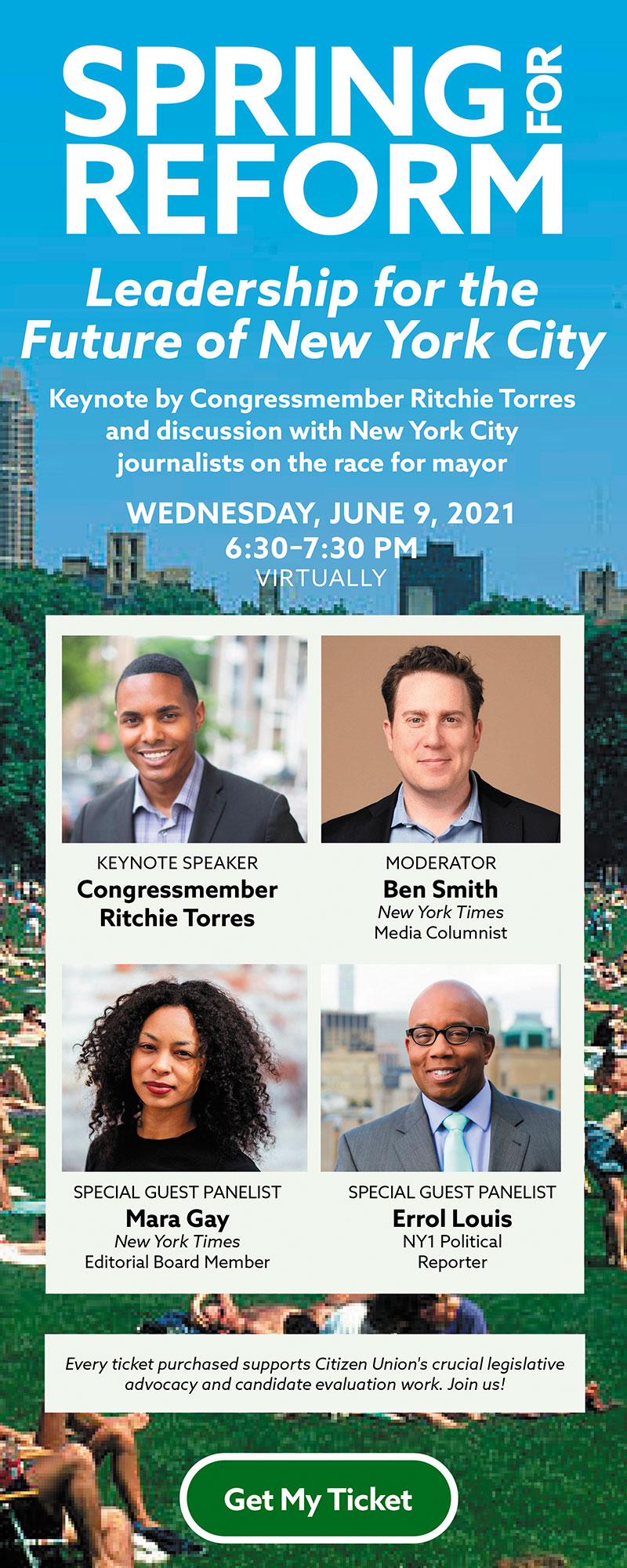 The Civic Society
The Civic Society supports public education initiatives for both Citizens Union and Citizens Union Foundation.  These include monthly discussions with experts on a variety of topics, such as, Ranked Choice Voting, NYC Economic Recovery, Police Transparency, COVID-19 Relief Efforts, and more.
Giving levels
Civic Sponsor – $1,000 – Includes recognition at each Civic Conversation
Gotham Sponsor – $2,500 – Includes recognition at each Civic Conversation and on invitations
Empire Sponsor – $5,000 – Includes recognition at each Civic Conversation and in social media event promotions, and recognition and logo on invitations
Excelsior Sponsor – $10,000 – Includes recognition at each Civic Conversation and in social media event promotions, and recognition and logo on invitations
Ranked Choice Voting
Visions & Vacancies
What's Next for NYC's Streetscape, Businesses, and Neighborhoods
Policing Reform and Public Safety