★ Endorsed Candidate ★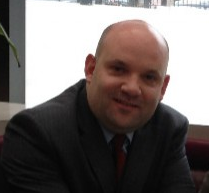 Occupation: Chief of Staff, City
Council Minority Leader James Oddo
Education: St. Francis College (BA), Touro Law School (JD)
Steven Matteo is running for City Council because he believes Staten Island and New York City are headed in the wrong direction. With nine years' experience working in the City Council, Matteo believes he can navigate the Council and address the issues facing Staten Island. On good government issues, Matteo supports reducing the number of Council committees, noting the many committee meetings takes Staten Island members away from their districts for too long a period. He also supports instant runoff voting. Matteo is concerned that some of Citizens Union's reform agenda could result in changes inconsistent with Staten Island's priorities. For example, he notes that Staten Island has benefited from a good relationship with a strong Council Speaker by receiving ample discretionary funding and the opportunity to pass many bills, something unheard of for most minority parties in local legislatures. Outside of reform, Matteo's first priority is Hurricane Sandy recovery, specifically enrolling Island residents in programs to help them rebuild and get reimbursements. He supports overnight ferry service and expanded express bus service. He supports mayoral control believing the Council can provide better oversight of an agency as opposed to a board, but stresses the need for less teaching to the test and a more meaningful role in decision-making by parents. Matteo departs from Citizens Union's reform agenda in some instances, but he delivered on our issues while working in Councilmember Oddo's office through bringing some change to the New York City Board of Elections. Matteo is well qualified to serve, thoughtful on the issues, and has the experience and relationships to accomplish things for the district and Staten Island. He therefore earns our endorsement.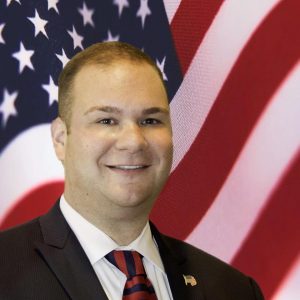 John M. Mancuso
Occupation: Full-time candidate
Education: Urban Politics and Policy (degree and name of degree granting institution not provided) / Restaurant Management and Culinary Arts (degree and name of degree granting institution not provided)

Campaign Website
John Mancuso, an auxiliary police officer and former small business owner, is running for City Council to ensure Staten Island gets its fair share in the city budget and to ensure the Island is prepared to weather another superstorm like Hurricane Sandy. He believes his private sector experience, along with being a staffer for former State Senator Seymour Lachman and Councilmember Vincent Gentile, make him the most well-rounded candidate in the race. On reform issues, Mancuso believes every district should receive the same amount of discretionary funding. He wants to get rid of lulus and believes all the positions should be made full-time with lower salaries. Mancuso is open to reducing the number of committees in the City Council, noting that some do not even meet annually. He additionally supports nonpartisan elections. Beyond good government issues, Mancuso opposes mayoral control and calls for the return of school boards albeit with members appointed by borough presidents. He wants to expand transportation options for the island, including the disabled, and improve the quality of roads by purchasing equipment that can both pave and grade roads. Citizens Union believes Mancuso brings a thoughtful approach to all issues, and he has a genuine commitment to our reform agenda which is why we supported him the Democratic Party primary election. His opponent's experience and involvement in achieving change at the Board of Elections this past year, however, results in Mancuso falling just short of earning our endorsement.