★ENDORSED CANDIDATE★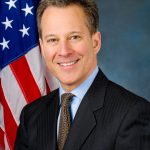 ERIC SCHNEIDERMAN (D, WF, I, WEP)
Age: 59
Occupation: Attorney General, NYS
Education: Amherst College (BA); Harvard Law School (JD)
Candidate Questionnaire
Official NYS Attorney General Website
Official Campaign Website
Campaign Finance Filings
Twitter
Facebook
Eric Schneiderman has served as attorney general since 2011, and previously was a state senator. As Attorney General, he has sought equal justice for all, and has utilized the powers of the Office of the Attorney General actively in support of this mission. For example, he has sought to hold Wall Street accountable through his oversight of the financial industry via powers in the Martin Act. He has also utilized funds from the National Mortgage Settlements to provide legal aid to vulnerable New Yorkers, and has sought to protect taxpayers from fraud through the False Claims Act. He has provided a renewed focus on public integrity, forming a Joint Task Force on Public Integrity (Joint Task Force) with State Comptroller Tom DiNapoli. Through the Joint Task Force, the Comptroller conferred jurisdiction on the Attorney General to review the misuse of state funds, which has resulted in dozens of cases being brought against state and local offices. At the beginning of his term, Schneiderman placed in each regional office a Public Integrity Officer focused on reviewing local government corruption. In describing the problem of corruption, he noted that it diminishes the ability of government to provide critical services. Schneiderman had requested from the Governor a blanket referral for original jurisdiction over violations of state ethics and elections laws, but did not receive it, which is one of the reasons he formed the Joint Task Force with Comptroller DiNapoli. Regarding the Moreland Commission, he stated that he did not have any role in hiring staff, was not involved in the management of the Commission, and was not consulted on its disbanding. In response to being questioned about the legal settlement entered into by the Assembly regarding sexual harassment of staff by former Assemblymember Vito Lopez, Schneiderman said that the Joint Commission on Public Ethics Report noted that his office did not approve any settlement, and stated that his office only provided generic legal guidance regarding settlement language. Schneiderman fully supports Citizens Union's campaign finance and election agenda, and noted his introduction of several election reform bills in the legislature as Attorney General, including a measure related to voter intimidation. Regarding the constitutional amendment on redistricting, Proposal 1, he indicates in his questionnaire that he is hopeful that it will lead to fairer districts and better outcomes for the public. While we were extremely troubled by the disbanding of the Moreland Commission, for which Schneiderman deputized its commissioners, and would have appreciated his publicly speaking regarding his opposition to its disbanding after April 1st when the budget deal was finalized, we recognize that the Commission was created via Executive Order and not controlled by the Office of the Attorney General. Citizens Union believes that Eric Schneiderman is an effective and active player in the effort to bring reform and accountability to Albany. Due to his record, commitment to public integrity and proactive use of the powers of his office, Citizens Union endorses his re-election.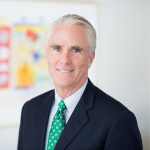 JOHN CAHILL (R, C, SCC)
Age:  56
Occupation: Attorney, Chadbourne & Parke
Education: Fordham University (BA); Pace University School of Law (JD, MLL)

Candidate Questionnaire
John Cahill is running for election to continue his career in public service, having served as the Commissioner of the Department of Environmental Conservation during former Governor George Pataki's administration, and also as chief of staff to Pataki. His top priorities include restoring balance to state government and providing a voice for Upstate New York. In this regard, he notes that in previous years, the representation among statewide officials has included elected officials of both parties, which has provided checks and balances. Regarding his experience, he cites his roles in overseeing the rebuilding of Ground Zero, working on brownfields, and instituting the state's cap and trade program in the Pataki administration. Cahill did not fully complete Citizens Union's questionnaire. He indicated that he does not support public matching for campaign contributions, and cited greater and instantaneous disclosure of campaign spending as a more important reform. He also expresses concern that LLCs and LLPs have become vehicles for hiding donations and indicated on his questionnaire support for lowering contribution limits. On election issues, he supports some forms of early voting but opposes other reforms to reduce barriers to voting, such as election day registration, citing fraud as a concern. On redistricting, he stated that though the constitutional amendment, Proposal 1, would be better than the status quo, supporting it would hurt chances for something better down the line, and that the commission should be further removed from the appointing authorities. On corruption, he criticizes the incumbent for his handling of the Moreland Commission, though said that he would continue the Joint Task Force with the Comptroller's office, and seek reinstatement of the Office of the State Prosecutor. He also states that the office has become politicized, and he would seek to restore its integrity. Citizens Union finds Cahill to be an appealing, articulate and thoughtful candidate with an impressive dedication to public service and background in state government, though his platform does not align enough with Citizens Union's reform agenda.
---