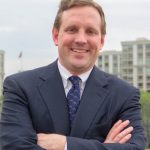 GUS CHRISTENSEN – DEM
Age: 42
Occupation: Former Managing Director, Evercore Partners
Education: Yale University (BA); Wharton (MBA)
Candidate Questionnaire
Campaign Website
Campaign Finance Filings
Gus Christensen is a former investment banker who is running to bring private sector experience to Albany, which he stated is something that none of the representatives of the neighborhood at any level of government currently have.  He stated that despite his former job, he is concerned about the concentrations of wealth in society, and presented detailed ideas regarding tax reform, such as radically lowering corporate income taxes at the state and federal levels while radically increasing capital income taxes.  His other priorities for the district include advancing school construction in his district to address overcrowding, passing the Women's Equality Agenda, and addressing the issue of the 91st street marine waste transfer station. He stated support for all of Citizens Union's issues, and indicated that a priority of his is enacting comprehensive campaign finance reform to address our broken electoral system. Christensen claimed that given his background, he would be able to work with centrist and Republican legislators in a way that many of his Democratic colleagues cannot, and stated that he would be a team player in Albany. Citizens Union is troubled by the manner in which Christensen built support for his candidacy through his political club, but knows that it is often how political clubs operate and survive.  Citizens Union nevertheless prefers Christensen because of his intelligent, knowledgeable, and nonpartisan approach to reform and his detailed grasp of many state issues.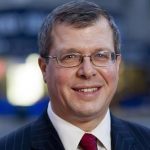 DAVID MENEGON – DEM
Age: 51
Occupation: Former Executive at Xerox
Education: Central Connecticut State University (BA)
Candidate Questionnaire
Campaign Website
Campaign Finance Report

David Menegon is a Xerox executive who has military experience with four overseas tours, two of them in Iraq. He pointed to his time as a civil affairs officer as an example of his ability to manage a large team, as well as his expertise in infrastructure management. Menegon's priorities for the district include sustainability and resiliency planning, increasing use of renewable energy, working with developers to build more schools in the district, stopping the 91st street marine waste transfer station, and working to increase affordable housing. On Citizens Union's reform issue, Menegon supported institution of a public matching system to reform the state's campaign finance system, establishing a full-time legislature, and instituting term limits of between 15 and 20 years. Citizens Union appreciates Menegon's pragmatic approach on issues, particularly his understanding of the limits of state legislators' authority and believes he would be an effective legislator if elected.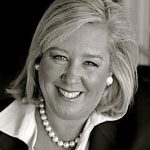 REBECCA SEAWRIGHT – DEM
Age: 52
Occupation: Attorney
Education: CUNY School of Law (JD)
Candidate Questionnaire
Campaign Website
Campaign Finance Filings

Rebecca Seawright is an attorney with political experience, working as a fundraiser for Texas' former Governor Ann Richards. Seawright is running for to bring female representation to the district, and to bring her perspective as a PTA mom to reforming education. Seawright is a dedicated feminist, who touted endorsements from many local elected officials, advocacy groups and unions, as well as prominent female leaders.  Her top priorities include passage of the Women's Equality Act, education reform, and school construction to address overcrowding. Seawright stated that if elected, she would seek appointment to the education committee. On reform issues, she supported all of Citizens Union's reform agenda, and spoke to the need for increased disclosure of outside income and passage of campaign finance reform as priorities.  Citizens Union was impressed with Seawright's political support but wanted to hear greater detail regarding how she would work to accomplish her priorities.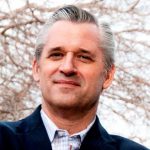 ED HARTZOG – DEM
Age: 51
Occupation: Attorney
Education: Randolph Macon College (BA); Syracuse University (MPA); Indiana University (JD)
Candidate Questionnaire
Campaign Website
Campaign Finance Filings
Ed Hartzog is running for state assembly, after having previously run for a city council seat in 2013. A community board member, Hartzog stated that he is the right candidate for this position given his experience in the private sector, and his political experience working and growing up in Washington D.C. Hartzog's top issues for the community are creating more affordable housing and repealing the Urstadt Law, involving the community in land use decision making, increasing green space, ensuring steady funding for afterschool programs and pre-K, and stopping construction of the 91st street marine waste transfer station. Hartzog's top reform issues include campaign finance reform, requiring legislators to serve full time and not earn outside income, and enacting reforms that ease the process of voting and voter registration. On campaign finance reform, Hartzog supports a publicly funded system with fully-funded grants rather than matching funds. While Hartzog supports almost all of CU's issues, he is unsure about instant runoff voting.   Citizens Union appreciates Hartzog's ideological alignment on reform issues and his past work on voter protection, but felt he needed to provide greater details regarding how he would work effectively toward implementing reforms.