*Endorsed Candidate*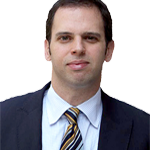 Dan Quart – Dem
Occupation: NYS Assemblymember
Age: 44
Education: Binghamton University, B.A.; St. John's Law School, J.D.
Assembly Website 
Candidate Finance Filings 
Assemblymember Dan Quart was elected in a special election in 2011 following the resignation of Jonathan Bing, and is currently seeking a fourth term. Quart's top democratic reform policies include creating a campaign finance system at the state level, supporting increased aid for school construction, supporting legislation to create a dedicated source of revenue for the MTA's Capital Plan, and placing term limits on leadership. While in office he has championed air quality issues, transportation infrastructure, education funding, and criminal justice reform. He expressed support for most of Citizens Union's reform goals. He is, however, opposed to limiting earned outside income, arguing that without such additional income, it would be difficult for him to live in the district he serves on the Upper East Side. Quart is in favor of holding a Constitutional Convention, and feels issues like term-limits should be on the agenda. Citizens Union endorses Assemblymember Quart in this race because the values that he has fought for are consistent with Citizens Union's, including his support for achieving ethics reform through a Constitutional Convention.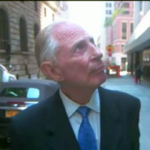 Donal Butterfield – Gre
Occupation: Architect and Engineer
Age: 83
Education: Cooper Union, B.A.
Campaign Website
Candidate Finance Filings 
Green Party candidate Donal Butterfield has been a practicing architect and engineer for over 45 years. Butterfield was active with NYC/CAN (New York City Coalition for Accountability Now) on the High Rise Safety Initiative, a ballot referendum which would have required the NYC Department of Buildings to investigate post 9/11 building collapses. Butterfield stated that monetary reform was his number one issue, and also wants to spend money on health and education. Butterfield opposed limiting outside income earned by state legislators because he felt many of them depend on the additional source of income. Citizens Union appreciates Butterfield's support of reform issues but has concerns about his lack of experience in city and state affairs.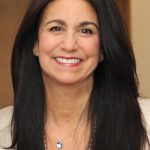 Rebecca Harary – Rep
Occupation: Executive Director of The Propel Network, Inc.
Education: Columbia University, M.A.
Campaign Website
Candidate Finance Filings 
Candidate declined an interviewed.