*Preferred Candidate*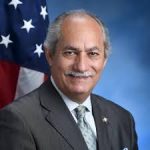 Guillermo Linares- Dem
Age: 65
Occupation: Member, NYS Assembly
Education: City College, B.A.; Fordham University, Professional Diploma in Administration and Supervision; Columbia University, Teachers College, Ph.D.
Candidate Finance Filings
Assembly Website
Guillermo Linares has represented Assembly District 72 in Albany since 2011. Linares served as a member of the New York City Council from 1992 to 2001, served as Commissioner of the Mayor's Office of Immigrant Affairs from 2004 to 2009, and was a member of the White House Initiative for Educational Excellence for Hispanic Americans. His priorities for the next legislative session include protecting tenants' rights, affordable housing reform, and increasing funding for challenged schools. As an Assemblymember, Linares helped secure $2 million to support NYCHA housing in his district. He was also part of a team that secured an additional $1.4 billion increase in state education funding, and has fought to renew and strengthen rent regulation laws. In line with Citizens Union's ethics agenda, Linares has made efforts to close the LLC loophole, limit outside income of state legislators, and reform campaign finance rules to fight special interest money. He expressed that closing the LLC loophole must be a priority in the upcoming legislative session because the loophole undermines voter participation, which he sees as the core of democracy. While in support of many CU positions, Linares does not support a Constitutional Convention because he fears that workers' rights may be put at risk. Despite this, Citizens Union believes that his public service experience and political smarts demonstrate that he will continue to be an effective legislator and a strong representative of his constituents. Citizens Union prefers Linares for this reason and for his support of many of the issues that CU prioritizes.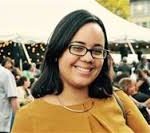 Carmen De la Rosa — Dem
Age: 30
Occupation: Chief of Staff, New York City Council Member Ydanis Rodriguez
Education: Fordham University, B.A.
Candidate Finance Filings
A lifelong resident of Inwood, Carmen De la Rosa has a long history of community involvement and has worked for members of the NYC Council and NYS Assembly. Her top priorities include affordable housing, an expanded women's rights agenda, more funding for education in order to create a level playing field, and ethics reform. De la Rosa is a strong supporter of limiting outside income and making legislative positions full-time. She also feels that stronger checks and balances are necessary to prevent corruption because she feels the budget process is opaque and misleading. In addition, she stated that she will push to close the LLC loophole and enact public campaign financing at the state level. Lastly, De la Rosa spoke strongly about the need to reform the Board of Elections to make voting easier, and plans to achieve this through increased language access and allowing absentee and online voting. Like her opponents, De la Rosa opposes holding a Constitutional Convention because of the potential threat to workers' rights. Nevertheless, Citizens Union was impressed with De la Rosa's experience, dedication to her community, and understanding of the power structure in Albany, and feels she would make an excellent legislator in the future.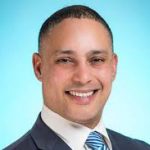 George Fernandez– Dem
Age: 44
Occupation: New York State Education Department
Education: M.S.W., degree-granting institution unknown
Candidate Finance Filings
Campaign Website
Fernandez is the current council leader of Division 376, representing more than 200 union members. He is also a social worker for the New York State Education Department for ACCES-VR, and he previously served for three terms as Chairman of Community Board 12. Fernandez's legislative priorities include tenants' rights, enfranchising voters, protecting unions and workers' rights, and making the education system more equitable. On reform issues, Fernandez believes that there should be a cap on outside income of state legislators, combined with a salary increase, in order to limit corruption. Fernandez is a supporter of campaign finance reform, believing it is necessary to increase the competitiveness of elections. Like his opponents, Fernandez does not support a Constitutional Convention because of the potential threat it poses to workers' rights and because he does not believe that voters are informed enough on the referendum. Fernandez is dedicated to his constituents and has a strong sense of community. Citizens Union appreciated his open honesty, and believes that in the future he will have the ability to be an effective and caring legislator.