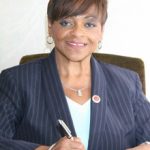 Inez Dickens – Dem
Occupation: NYC Councilmember (CD 9)
Age: 66
Education: Howard University
City Council Website
Candidate Finance Filings
Councilmember Inez Dickens has been serving Council District 9 since 2006, and is now running for the open seat of Assemblymember Keith Wright. Despite being an open seat in a Democratic stronghold, Councilmember Dickens faced no opposition in the Democratic Primary. At the City Council, Dickens has sponsored legislation to improve poll worker recruitment and establish a city employee poll worker program; to improve police accountability and oversight; and to improve compliance with the city's pro-voter law and further other election reforms. Dickens's top priority issues are housing, women and minority business enterprises (WMBE), and health education. Councilmember Dickens is opposed to a large number of CU's reform positions, including pension forfeiture for corrupt officials, same-day voter registration, and notably closing LLC and "soft money" loopholes in the campaign finance system. While Citizen Union acknowledges much of the good work she has done in the City Council, her lack of support for so much of our reform agenda prevents us from endorsing her candidacy.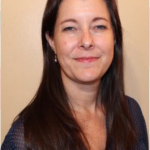 Heather Tarrant – Rep
Occupation: EDGAR Compliance Specialist
Education: University of Rochester, B.A.
Candidate Website
Candidate Finance Filings 
Heather Tarrant has worked as an Electronic Data Gathering, Analysis, and Retrieval (EDGAR) specialist with experience in financial reporting, training, and sales. She is running for office because she wants to offer the district a choice in an otherwise noncompetitive race. If elected, Tarrant's main priority is improving arts and STEM education, which has gained momentum in recent years. She has also publicly supported the Black Lives Matter movement and opposes Donald Trump's candidacy. She supports Citizens Union stance on eliminating stipends, but is oppose to limiting outside income of legislators because it would discourage everyday citizens like herself from seeking office. Tarrant is also opposed to granting permanent mayoral control of city schools, preferring a system that would incorporate greater input from parents and educators. While lacking political experience, CU interviewers were impressed by Tarrant's thoughtfulness and willingness to consider opposing viewpoints. Citizen's Union values Tarrant's refreshing reform-minded positions on many issues, but believes she lacks the experience to be an effective legislator at this time.