*Preferred Candidate*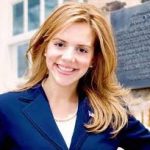 Janine Materna — Rep
Age: 32
Occupation: Management Consultant at Deloitte
Education: Columbia University, St John's University, and New York Law School
Candidate Finance Filings
Campaign Website
Janine Materna has served the South Shore Civic Association representing Pleasant Plains, Princes Bay, and Richmond Valley. She is running for office because she feels that her district needs to be fairly represented by someone elected by the people, and because as a third generation Staten Islander who is an active member of the community, she feels that she can best represent the needs of her district. Materna's main legislative priorities include fighting the opioid epidemic, improving roads and transportation, and providing greater funding for special needs programs in schools. In order to better prevent corruption in New York, Materna believes that there needs to be more transparency around outside income and campaign finance. Materna emphasized that outside income should be limited to at most 25%, and that being a legislator should be a full-time job. She also stated that the Board of Elections must be restructured in order to give everyone a fair chance of winning and that a system of matching funds for state-level campaign finance should be established. Materna opposes holding a Constitutional Convention because of uncertainty as to what will happen to labor rights and workers' pensions, but supports the concept of New Yorkers deciding for themselves whether to hold a Convention. In her questionnaire she indicated that she did not support mayoral control over city schools, and during her interview she stated that parents should have more control in their child's education, especially for children with special needs. Citizens Union believes that Materna has the drive, determination, and ability to be a capable legislator. Despite not agreeing with all of CU's positions, she shows vast knowledge of the needs of her district and has proven her dedication to represent them.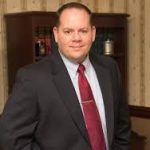 Ronald Castorina, Jr. — Rep
Age: 37
Occupation: Attorney, NYS Assembly
Education: St. Francis College; SUNY Buffalo School of Law
Candidate Finance Filings
Assembly Website
Ronald Castorina was elected to the State Senate in an April 2016 special election. Prior to becoming a State Senator, he had a private law practice for 10 years, served as counsel to former NYC Councilmember Vincent Ignizio, was a Lieutenant in the New York Guard Army Division, and served for two years as Attorney Commissioner of the Board of Elections on Staten Island. Castorina's legislative priorities include targeting the opioid epidemic in Staten Island, addressing the borough's traffic problem, and cracking down on "quality of life" crimes. On ethics reform, Castorina believes that more education and training is necessary for people in positions of power and blames the lack of ethics reform on the limited power of the Republican Party in the Assembly. He does not support a Constitutional Convention because he fears that it will put the pension system at risk. He feels that corruption in Albany is the result of the State Constitution being circumvented by the Legislature, and does not see what can be gained from holding a Convention. He also does not believe in an outside income cap, because he believes this entices people to treat the position as a career and allows for greater opportunities for corruption. For this reason he also believes in term limits, which will limit the amount of power a legislator can accumulate over time. Citizens Union does not prefer Castorina in this race because of his significant disagreements with our reform goals. Nevertheless, Citizens Union believes that Castorina's experience as an attorney and a public advocate will assist him as a legislator.