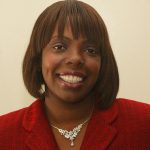 LATRICE MONIQUE WALKER – DEM
Age: 34
Occupation: Counsel, Congresswoman Yvette D. Clark
Education: Pace University (JD); SUNY Purchase (BA)
Candidate Questionnaire
Campaign Website
Campaign Finance Filings
Latrice Monique Walker, an attorney, currently works for the Congresswoman Yvette D. Clarke, has been a lifelong resident of District 55, and is currently raising her child in the district. Walker stated that her place in life is in public service, and spoke with passion and principle about representing and educating her constituents. Her top priorities include: increasing affordable housing, job creation, raising the minimum wage, community safety, and education reform within her district. Walker strongly supports campaign finance reform, and would like to level the playing field while working towards eliminating the influence of special interests in state politics. Walker described herself as a voting rights activist, and advocated for lowering the voting age and the number of signatures needed to get on the ballot. She also stated that she would like to build community engagement and participation within the election process. Walker spoke of her plans to form coalitions while in office, and her general distaste for pay-to-play politics.  She firmly stated that she will not undermine the needs of her community in order to make deals with lobbyists and special interests. Citizens Union prefers Walker because she is a principled, sharp, and articulate advocate for her community, and because of her fluency in and passion for good government reforms.
ANTHONY TONY HERBERT – DEM
Age: 50
Occupation: Unemployed
Education: High School
Candidate Questionnaire
Campaign Website
Campaign Finance Filings
Anthony Tony Herbert described himself as a civil rights activist with deep roots in the community. Herbert's top priorities are ending gun and gang violence, establishing more affordable housing, and helping to build a robust economy within his district. Regarding public safety, Herbert mentioned the importance of forging better relationships between the police and community members, as well as increasing minimum sentences for carrying illegal guns. Herbert supports campaign finance reform and would like to see a campaign finance system with public matching funds at the state level. He also stated that a two-party system limits choices, and would like to encourage non-partisan elections.  He also cited his support for the ballot proposal to reform the redistricting process.  Herbert expressed commitment to higher ethical standards, and stated that he does not want to be indebted to unions or entrenched interests in Albany. Citizens Union appreciates Herbert's strong community ties and commitment to working on a broad array of reform issues.

LORI BOOZER – DEM
Age: 34
Occupation: Housing Advocate with Housing Court Answers
Education: Boston College Law School (JD); Vassar College (BA)
Candidate Questionnaire
Campaign Website
Campaign Finance Filings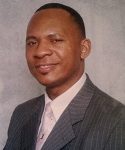 ANTHONY JONES – DEM
Age: N/A
Occupation: N/A
Education: N/A
Campaign Finance Filings
BILAL MALIK – DEM
Age: N/A
Occupation: N/A
Education: N/A
Campaign Finance Filings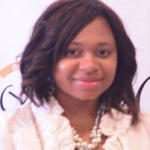 INEISHA S. WILLIFORD – DEM
Age: N/A
Occupation: N/A
Education: N/A
Campaign Finance Filings
Age: N/A
Occupation: N/A
Education: N/A