KIMBERLY COUNCIL – DEM
Age: 42
Occupation: Reference Librarian, Sullivan & Cromwell LLP
Education: North Carolina Central University (BA); Pratt Institute (MS)
Candidate Questionnaire
Campaign Website
Campaign Finance Filings
Kim Council is running for Assembly, after running for City Council in 2013 against former incumbent Rafael Espinal. Council's top priorities included preserving affordable housing and jobs, and ensuring community safety. Council stated that the current definition of affordable does not take into consideration the average income in her community, and therefore must be redefined. She also spoke passionately about tying the minimum wage to changes in the cost of living, and more closely examining funding for public education. Council also expressed praise for Senator Montgomery's efforts aiming to transform the juvenile justice system from punitive to rehabilitative, noting that she would collaborate on this work in Albany. On CU's reforms, Council stated that she would push to pass a matching public campaign finance system, as that system enabled her to mount a strong city council campaign. She spoke of the need to independently investigate ethics charges, stating that corruption is a serious deterrent to progress and that legislators should serve full time with an increased salary to decrease corruption. She expressed concern that a merit-based appointment system within New York's trial courts could exacerbate the prevalence of patronage, nepotism and cronyism in Albany. Council expressed openness towards non-partisan primaries. Council acknowledged that she needs to further research certain CU reform priorities at the state level, but demonstrated that she is reform-minded, principled, and receptive to further discussions about the reform agenda.  Citizens Union prefers Council because of her good government values, deep intelligence, and commitment to who would be her future constituents.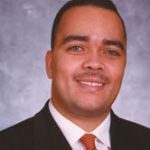 ERIK MARTIN DILAN – DEM
Age:
Occupation:
Education:
Campaign Finance Filings