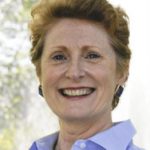 JO ANNE SIMON – DEM
Age: 61
Occupation: Attorney
Education: Iona College (BA); Gallaudet University (MA); Long Island University (credits towards PH.D. in Clinical Psychology); Fordham University Law School (JD)
Candidate Questionnaire
Campaign Website
Campaign Finance Filings

Jo Anne Simon, an attorney who has a practice focused on disability rights, is the district leader in Assembly District 52. Simon stated that she is running to bring her depth of neighborhood and organizing experience to Albany, and would like to continue the legacy of strong independent female democrats in the district. As evidence of her ability to seek reform, Simon cited her previous work to reform the Brooklyn Democratic Party to oust its former leader, Vito Lopez.  She demonstrated deep knowledge and thoughtfulness regarding CU's reform agenda, which she supports in its entirety. As district leader, she has observed poll site operations, and has testified at state legislative and city council hearings on election reform. Simon's top election reform priorities include addressing the 18-hour workday for poll workers and the lack of accessibility for those with disabilities at poll sites. She also supports overhauling the administration of elections, including moving to a system of nonpartisan administration. On campaign finance reform, Simon stated that she would like to work on closing "soft money" loopholes, and made a commitment not to conduct fundraisers in Albany in order to not perpetuate the "pay-to-play" culture. Simon, who has taught judicial externship seminars at Fordham University, supports a more integrated and streamlined court system. Citizens Union prefers Simon because of her commitment to her district and her thorough knowledge of and commitment to advancing reform in Albany.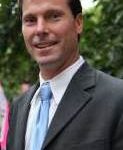 PETE SIKORA – DEM
Age: 39
Occupation: Legislative and Political Director, Communications Worker of America District I
Education: Cornell University (BA); NYU Stern School of Business (MBA)
Candidate Questionnaire
Campaign Website
Campaign Finance Filings

Pete Sikora stated that he is running for the open seat to bring labor advocacy and the progressive platform to Albany. Sikora previously served as Organizing Director for NYPIRG and as the State Legislative and Political Director for the Communications Workers of America (CWA). His legislative priorities include addressing climate change by establishing building requirements to reduce energy consumption, which will simultaneously create construction and retrofitting jobs. Sikora also spoke of increasing affordable housing by preserving rent-regulated apartments and building mixed-income housing. On good government issues, Sikora strongly supports public financing of elections and advocates for tougher penalties, more scrutiny and an increase in legislative pay. On ethics reform, Sikora pointed to the cultural problem in Albany that he hopes to reform if elected. Sikora opposed the ballot proposal to reform redistricting, on the basis that another organization suggested he oppose it – he seemed unclear on the details of this reform, eventually asserting that minor reform to fundamentally rigged systems do not help. Sikora spoke of creating a progressive caucus in the Assembly over the next decade, which would operate similarly to the City Council's caucus, and which would ensure that the Assembly is not run by "political machines." Sikora has extensive advocacy and lobbying experience, supports a number of key reform issues like campaign finance reform and makes for an appealing candidate.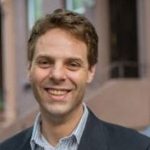 DOUG BIVIANO – DEM
Age: 45
Occupation: Superintendent
Education: Cornell University (BA and MA)
Candidate Questionnaire
Campaign Website
Campaign Finance Filings