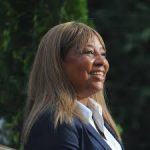 Pamela Harris – Dem
Age: 55
Occupation: NYS Assembly
Education: John Jay College, A.A; St. Joseph's College, B.A.; Capella University, M.A.
Candidate Finance Filings
Assembly Website
Pamela Harris was elected to the Assembly in 2015, in a special election to replace former Assemblymember Alec Brook-Krasny. She is a retired corrections officer, and is the founder of Coney Island Generation Gap, a non-profit that seeks to keep at-risk youth off the streets through after school activities. She is running for re-election because she wants to continue to serve her community. Her top legislative priorities include preventing illegal housing conversions and securing funding for the Summer Youth Employment Program. She also expressed her commitment to seniors, and described her success in passing a bill benefitting naturally-occurring retirement communities through the Assembly. Her top reform priority is to implement Generally Accepted Accounting Procedures. Like her opponent, Harris opposes holding a Constitutional Convention and she also expressed reluctance to amend the State Constitution through legislative channels. Citizens Union cannot prefer Harris because she has not prioritized ethics reform in her short tenure thus far and has not adequately addressed concerns publicly raised about her continuing ties to the former nonprofit she founded and once ran. However, Citizens Union believes that if re-elected she will continue to be an asset to her community.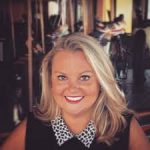 Katie Cucco – Dem
Age:31
Occupation: Former Chief of Staff to Former Assemblyperson Alec Brook-Krasny
Education: Ohio State University, B.A.
Candidate Finance Filings
Katie Cucco served as Chief of Staff under former Assemblymember Alec Brook-Krasny from 2008 until his resignation in 2015. She stated that she is seeking this seat because she believes that her knowledge of the district and of legislative issues will enable her to be a productive legislator. Among her top priorities are election reform and creating a tax credit for family caregivers to elderly or disabled relatives. She spoke passionately about the need for election reform, arguing that empowering voters will make it easier to hold legislators accountable and will therefore help to prevent corruption. She also spoke candidly about how she would differ from her predecessor, saying that he was more focused on constituent service and that she would seek a balance between legislative and constituent matters. Cucco opposes holding a Constitutional Convention, referencing worries that special interests would dominate the process. She also supports a complete ban on outside income for legislators, while Citizens Union currently supports a cap on outside income rather than a full ban. Citizens Union appreciates Cucco's understanding of legislative issues and her alignment with CU's reform agenda, but has concerns about her viability as a candidate.