*Preferred Candidate*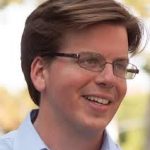 Robert Carroll – Dem
Age: 29 Occupation: Attorney
Education: Binghamton University, B.A.; New York Law School, J.D.
Candidate Finance Filings
Campaign Website
Robert Carroll is the former president of the Central Brooklyn Independent Democrats and currently works as an attorney at Wolfson & Carroll in Manhattan and as the development director of an NYC theater company. He had been campaigning for the District Leader position until James Brennan announced his retirement, at which point he began to campaign for the available NYS Assembly seat. He is running for office in the Assembly because he views it as an avenue to enact political reform. His top reform priorities include limiting outside income of legislators, requiring legislators to serve full-time, establishing a conflicts of interest board, closing the LLC and "housekeeping" loopholes, and independent redistricting reform. His other goals include stronger and better funding for the MTA, strengthening rent laws, and increasing taxes on super-luxury real estate in order to fund public housing. He expressed support for most of Citizens Union's reform goals, but opposed holding a Constitutional Convention because he believes that the legislative mechanism to change the State Constitution is safer and he worries about the risks that a Convention may pose to environmental regulations and workers' protections. Citizens Union prefers Carroll because of his detailed understanding of city and state issues his strong alignment with Citizens Union's reform agenda, and his promise as an effective state legislator.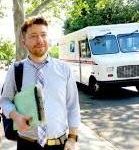 Rob Curry-Smithson — Dem
Age: 33
Occupation: Teacher
Education: Oberlin College, B.A.; Keene State College, M.Ed.
Campaign Website
Rob Curry-Smithson is a history teacher in the New York City public school system. He is running for office because he feels inspired by progressive campaigns and wants to nobly "take up the call" for active citizens to participate in government. He has also cited the need to address corruption in Albany as a reason for his campaign. His top priorities include campaign finance reform, reforms in the education system, and single-payer healthcare. He also recognizes the need to limit outside income and make voting easier. To this end, he has indicated his support for open or nonpartisan primary elections. Based on his experience as a public school teacher and as elected UFT chapter leader for his school, Curry-Smithson opposes mayoral control of city schools, and instead believes that more power should be given to parents and teachers. He is a supporter of a Constitutional Convention, and believes that the State Constitution should be revisited with greater frequency. He believes that the State Constitution is arcane, and expressed a belief that the bicameral State Legislature is unnecessary because of the way Senate and Assembly districts are constructed. Citizens Union appreciates Curry-Smithson's enthusiasm and strong commitment to progressive reform.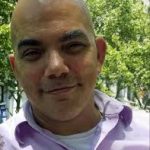 Troy Odendhal — Dem
Age: 45
Occupation: Community/Youth Development
Education: City College, B.A.; Baruch College, MPA in process
Candidate Finance Filings
Campaign Website
Troy Odendhal is a long-time community activist and former freelance radio producer. He is running for NYS Assembly because of his desire to provide honest public service that is not rooted in party politics. His top priority issues include affordable housing, healthcare, and education, and his main reform goal is to limit outside income for legislators. He does not support the creation of a merit appointment system for judges, one of Citizens Union's goals, because he feels that merit appointment systems are easily corrupted and he believes that an electorate is more likely to come to a fair decision. He also does not support mayoral control of city schools due to his experience in the school system, where he felt he was more accountable to vendors and contractors than to parents and children, and he instead prefers a return to the school board system. Odendhal supports a Constitutional Convention, and believes that it is an opportunity to pursue initiatives such as state-funded higher education. He is a firm believer that a legislative position should be a full-time job, and pledged to leave his position as a CUNY educator if elected so that he has time to focus on serving as a legislator. As a former member of the press, he plans to rely on the media to help him push his reform goals if he is elected. Citizens Union commends Odendhal on his commitment to advocacy and service in his community.