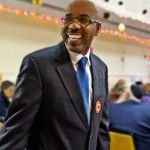 L. Rickie Tulloch is a longtime resident and community activist in Assembly District 42. Tulloch, who currently holds the position as Deputy Chief Financial Officer at Harlem Hospital Center, has previously worked as a community representative for long-standing incumbent, Rhoda Jacobs, who has endorsed his candidacy. Tulloch's priorities include addressing issues such as affordable housing, economic development, and immigration reform within his district. On reform issues, Tulloch supported the vast majority of Citizens Union's reform agenda. If elected, Tulloch stated he will work as a full-time legislator and be a solid presence within his district. Tulloch advocated for holding government officials accountable, and supported amending the state constitution to extend pension forfeiture to elected officials who have been convicted of felonies related to abusing the public trust. Tulloch supports the ballot proposal to reform the redistricting process. He opposed requiring legislators to file two campaign finance reports during the legislative session, because, as an auditor, he stated that oversight and accuracy are higher priorities in reporting. Citizens Union prefers Tulloch because of his strong community ties, impressive professional experience, and good grasp of reform issues.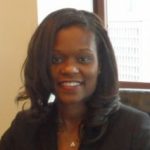 RODNEYSE BICHOTTE – DEM
Age: 41
Occupation: District Leader, 42nd Assembly District
Education: Buffalo State College (BS); SUNY Buffalo (BS); Illinois Institute of Technology (MS); Kellogg School of Management at Northwestern (MBA)
Candidate Questionnaire
Campaign Website
Campaign Finance Filings
Rodneyse Bichotte has served as the Democratic district leader of Assembly District 42 since 2010. Bichotte stated that she is running to ensure that all communities in the district are represented, and to bring new leadership. Bichotte expressed knowledge of and experience working within the district, citing both her efforts to mobilize her constituents and the support she has received during her campaign. As a former teacher, Bichotte advocated for education reform that would ensure equitable allocation of funds and resources and the passage of the DREAM Act so that all students have equal opportunities. On Citizens Union's reform issues, Bichotte prioritized election reform, citing her past voter education workshops. She also has advocated for the City Board of Elections to ensure that ballots and other election materials are provided at the polls in additional languages, including in Haitian Creole which is spoken in the district. While Bichotte supported all of Citizens Union's reforms during her 2012 campaign, she has since changed her positions on numerous reforms. Bichotte now opposes the ballot proposal to reform the redistricting process; she stated that she wanted the committee to be more proportional in terms of representation, but acknowledged that the reform would create and enforce a more equal playing field. Bichotte opposed lowering campaign contribution limits, but followed up by stating that the current limit is appropriate for the Assembly, but should change according to the seat. While Bichotte's work within the community and advocacy for accessibility of elections is admirable, Citizens Union was concerned regarding her change in positions on reform issues without a clear rationale for those changes.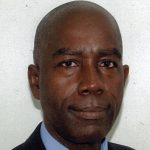 VICTOR JORDAN – DEM
Age: N/A
Occupation: Economist, Self-Employed
Education: University of Guyana, University of the West Indies, Albany Law School, New School for Social Research, Pace University (Degrees not reported)
Candidate Questionnaire
Campaign Website
Campaign Finance Filings
Victor Jordan is a member of Community Board 17, a former teacher, an economist, and lawyer. Jordan stated that he is running to ensure that important issues are raised during the campaign, in particular increasing affordable housing for low-income and elderly individuals, as well as veterans. He advocated for zoning changes in his neighborhood, both to meet the increasing housing demand and to boost tourism. Jordan supported the creation of a campaign finance system with public matching funds, as he stated that government funding would provide important support to new candidates. Jordan opposed Citizens Union's proposal to amend the state constitution to extend pension forfeiture to all public officers and legislators who have been convicted of felonies, remarking that he worked hard for his pension and if it was revoked, it would put him in a bad financial position. Although Jordan came across as a passionate candidate, he lacked specificity in regards to policy issues and seemed unclear about how to reform Albany.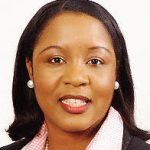 MICHELE ADOLPHE

– DEM Age:
Occupation:
Education:
Campaign Website
Campaign Finance Filings