★ENDORSED CANDIDATE★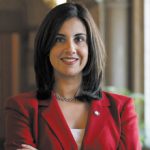 NICOLE MALLIOTAKIS – R,C,I
Age: 33
Occupation: Member, NYS Assembly
Education: Seton Hall University (BA); Wagner College (MBA)
Candidate Questionnaire
Campaign Website
Campaign Finance Filings
Nicole Malliotakis has served in the state assembly since 2010, and previously worked on state energy policy for Con Edison and as a community liaison for Governor George Pataki. Her top priorities include advocating for her constituents to access recovery assistance from Hurricane Sandy and ensuring that the coast has protected areas to limit property damage. She is also vocal about the need for quality transportation on Staten Island, and oversight of the Port Authority of New York and New Jersey and the Metropolitan Transportation Authority (MTA) – in particular that MTA funds should be used for transportation rather than being diverted for other uses. Malliotakis also spoke of her concerns regarding the state utility tax, and the inequitable distribution of the tax negatively impacting Con Edison customers. Regarding election reforms, Malliotakis supports instant runoff voting and is open to expanding absentee ballots to more categories of voters, but opposes early voting, citing the financial burden of keeping low turnout polling sites open for several consecutive days. She also supports Proposal 1, the redistricting constitutional amendment, and states that though it is not perfect, it is realistically better than the current system. Malliotakis opposes public campaign financing, and states that oversight of legislative housekeeping accounts must be expanded to ensure that power is not overly concentrated in the legislative leadership. On ethics reform, Malliotakis supports pension forfeiture from all legislators and public officers convicted of wrongdoings, and advocates for term limits on legislators to make elections more competitive and incumbents less entrenched. Malliotakis demonstrates a commitment to Citizens Union's values of making government accountable and responsive and Citizens Union appreciates her enthusiasm for collaborating with CU to achieve these goals. Malliotakis is an effective legislator: she works on the ground to bring aid to her constituents, and in Albany she brings about policy reforms in coordination with colleagues in both parties. As a member of the Assembly's minority party, Malliotakis' advocacy is an important check on the leadership which is vital to a balanced, healthy democracy. For these reasons, Citizens Union supports her candidacy.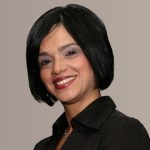 MARYBETH MELENDEZ  – DEM,WFP
Age: 48
Occupation: Clinical Therapist
Education: College of Staten Island (MS)
Candidate Questionnaire
Campaign Website
Campaign Finance Filings
Melendez is a clinical therapist who worked on the ground in Staten Island conducting crisis management in the immediate aftermath of Hurricane Sandy. She speaks to the need for greater economic recovery in her district, pointing to Hurricane Sandy as bringing to the surface many of the difficulties already faced by those on Staten Island, including predatory lending and substance abuse. Her top legislative priorities include passing the DREAM Act and the Women's Equality Agenda, raising the state's minimum wage, and the expansion of the TAP program for graduate and middle class students. Melendez supports the majority of Citizens Union's reform agenda, and is particularly aligned with our campaign finance and election reforms such as no-excuse absentee voting and streamlining the voting process with newly available technologies. She also spoke to the need for greater transparency in order to facilitate more ethical behavior in Albany. Melendez initially opposed the redistricting amendment, Proposal 1, though she expressed a desire to learn more about the effect of the constitutional amendment, and a willingness to change her opinion upon reviewing more information. Melendez is passionate and articulate in speaking about the concerns of her community, and the crucial role of policy development and implementation in addressing concrete constituent needs. She impresses Citizens Union as a high-caliber candidate and person of integrity who does fine work in aiding Staten Islanders and advocating for legislative reforms.