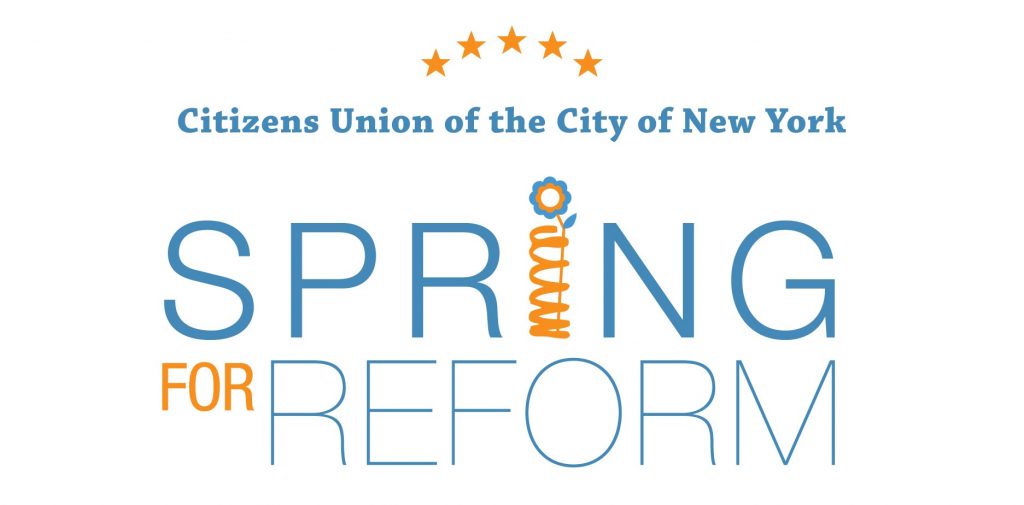 a reception celebrating leaders who build communities and strengthen neighborhoods
HONORING 
2015 RECIPIENTS OF CITIZENS UNION'S 
COMMUNITY LEADERSHIP AWARD

Luna Ranjit 
Co-Founder and Executive Director, 
Adhikaar
Featuring Special Guest Speaker
Errol Louis
Wednesday, May 27, 2015, 6 – 8:30 p.m.
The New York Academy of Sciences New Location!
7 World Trade Center, 250 Greenwich Street, 40th Floor
Co-Chairs
Kenneth W. Austin, Lindsey Boylan, Ian L. Kelley and Cindy VandenBosch
Host Committee
Kenneth W. Austin, Thomas Bergdall, Judi Rappoport Blitzer, Lindsey Boylan and LeRoy Kim, Nancy & Anthony Bowe, David Brauner, Robert Buckholz, James F. Capalino, Narbada Chhetri, Serin Choi, Citi, Curtis Cole, Susan Cole, Richard J. Davis, Jerry Deutsch, Theresa Doherty, Gail Erickson, Barbara J. Fife, Mark Foggin, Susan Forsyth, Sara Friedman, Duarte Geraldino, Tal Golomb, Andrew Gustafson, Risa Heller, Noel Hidalgo, Industry City, Daniel Kasell, George S. Kaufman, Robert M. Kaufman, Shekar Krishnan, Carol Lamberg, Eric S. Lee, Janno Lieber, Anthony S. Mattia, Andra Miller, Dr. Tara Niraula, Martha Norrick, Li Reilly, Torrance Robinson, Samuel Rosenblatt, Rick Schaffer, Kenneth & Barbara Seplow, Peter J.W. Sherwin, SL Green Realty, Anthony R. Smith, Andrew Troisi, Grace Lyu Volckhausen, David W. Wang, WXY Architecture + Urban Design
To join the Host Committee
To Pay By Check
Please make your check payable to Citizens Union and mail to
McEvoy & Associates
32 Union Square East, Suite 406
New York, NY 10003

Gifts to Spring for Reform support Citizens Union's work to shape and promote legislation that serves the public interest. Given the nature of this work, contributions are not tax-deductible. For more information contact Amy Attanasio, 212-227-0342 ext.29
HONOREES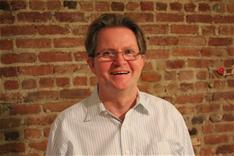 Jack Doyle has served as Executive Director of New Settlement Apartments, a not-for-profit housing and community service organization located in an under-served area of the southwest Bronx, since 1995. The organization has a 25-year track record of active commitment to neighborhood revitalization and community development, including working towards excellence in community public schools. As a result of his leadership in youth development and community programming, New Settlement's programs now serve over 13,500 neighborhood children, teens and adults annually. Awards received by New Settlement's youth and community programs during Mr. Doyle's tenure include the Union Square Award from the Fund for the City of New York in 2001; two PASEsetter Awards for model youth development programs from the Partnership for After School Education; the Excellence in Neighborhood Organizing Award from the Association for Neighborhood and Housing Development; and the Activist Award from the Urban Justice Center. Before assuming his current position, he served for 18 years at the American Red Cross of Greater New York in disaster relief services and subsequently as Administrator for Services to Homeless Families. He served as Chairman of the Board of Directors of the Coalition for the Homeless from 1991-95.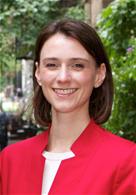 Jessica Lappin is the President of the Downtown Alliance, New York City's largest Business Improvement District (BID), which seeks to advance Lower Manhattan as a global model of a 21st century Central Business District.  A lifelong New Yorker, Ms. Lappin has a distinguished record in civic life and public service.  She served as a New York City Council Member for 8 years, representing Manhattan's Upper East Side and Roosevelt Island.  While in the Council, she authored a landmark bill to protect women's reproductive rights, was hailed by environmental advocates for her work creating new waterfront parks and increasing recycling, played a key role in approving the Cornell-Technion Applied Science and Engineering Campus, and oversaw the approval of over 20,000 new public school seats throughout the city.  She has been named a "40 Under 40" by Crain's New York Business, a Rodel Fellow by the Aspen Institute, and has received many other honors from organizations including CIVITAS, UFCW Local 1500, the Historic Districts Council, and the Carter Burden Center for the Aging.  She is a graduate of Georgetown University and Stuyvesant High School and lives in Manhattan with her husband and two sons.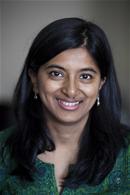 As the co-founder and Executive Director, Luna Ranjit has guided Adhikaar's programs, research, policy advocacy, and partnerships since its inception in 2005. Regarded as an expert on emerging immigrant communities, Luna has been quoted and featured in print and broadcast media on the issues related to data disaggregation, language access, and workers' rights. Her ground-breaking work has been recognized by many foundations, community organizations and elected officials including Congressman Joe Crowley. Her awards include the Neighborhood Leadership Award from New York Women's Foundation in 2007, and the Changemaker Award from the South Asian Americans Leading Together (SAALT) in 2011. Asia Society named her to their Class of 2013 Young Leaders, a prestigious group of emerging leaders under the age of 40 in fields including government, business, policy, education, and arts. Luna holds a bachelor's degree from Grinnell College, and a master's degree in public and international affairs from the Woodrow Wilson School at Princeton University. She currently lives in Jackson Heights, Queens.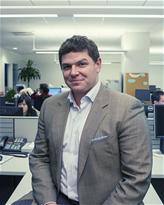 Tucker Reed is the President of the Downtown Brooklyn Partnership (DBP), a not-for-profit local development corporation that serves as the primary champion for Downtown Brooklyn as a world-class business, cultural, educational, residential, and retail destination.  Under Tucker's leadership the DBP has become the driving force behind the emergence of the Brooklyn Tech Triangle as a key contributor to the growth of the innovation economy in New York City.  He was previously the Director of Special Projects for Two Trees Management Company, a real estate development firm based in DUMBO, Brooklyn, where he assisted in the execution of development projects with an aggregate budget of nearly $200 million, while directing communications and community development efforts for the firm.  From 2008-2009 Tucker worked for the State Department in Baghdad, Iraq on the rebuilding of the City and serving as Chief of Staff of the Baghdad Provincial Reconstruction Team (PRT).  Prior to Joining the State Department, Tucker was the founding Executive Director of the DUMBO Improvement District, responsible for launching the organization in 2006 that has overseen the flourishing development of that waterfront office and residential district.  Previous to his DUMBO position, Tucker was a Senior Policy Advisor for the Department of Small Business Services in the Bloomberg Administration.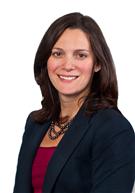 Alexa Sewell is President of Settlement Housing Fund.  Settlement Housing Fund (SHF) is a leading New York City nonprofit affordable housing developer with concentrations of property in the South Bronx, Crown Heights and the Lower East Side.  Since 1969, SHF has developed 57 projects with more than 8,700 units of affordable housing and currently owns more than 1,700 low- and moderate-income apartments, including housing for homeless families.  Settlement Housing Fund primarily develops projects with a mix of incomes and with a focus on including community-wide programs to promote education, employment and wellness for residents and neighbors.   Ms. Sewell was previously Senior Vice President for Corporate Strategy and External Affairs at The Community Preservation Corporation, a nationally recognized leader in affordable housing finance.  Before that, she was Deputy Commissioner and Chief of Staff for the New York City Department of Housing Preservation and Development, responsible for policy development and external affairs.  She also worked in Washington as staff to the Appropriations Committee, as a policy analyst for The National Alliance to End Homelessness, and as a Presidential Management Fellow with the U.S. Department for Housing and Urban Development.  Ms. Sewell has a Bachelor of Arts from Georgetown University and a Master of Public Policy from the University of Southern California.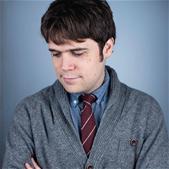 Ben Wellington is the creator of I Quant NY, a data science and policy blog that focuses on insights drawn from New York City's public data, and advocates for the expansion and improvement of that data.   His work has influenced local government policy (including changes in the way we pay for cabs and a new default button on MTA vending machines!) and his TEDx talk calling for reforms to NYC's open data policies was recently featured on TED's website.  He is a contributor to The New Yorker and is a Visiting Assistant Professor in the City & Regional Planning program at the Pratt Institute in Brooklyn. As a quantitative analyst at Two Sigma, he helped launch the firm's pro bono Data Clinic, which helps non-profits leverage their data to advance their work.   He also sits on the board of Cherub Improv, where he uses improv to teach a variety of life skills, from job development to confidence building.  Ben holds a Ph.D. in Computer Science from New York University.
Guest Speaker:   Errol Louis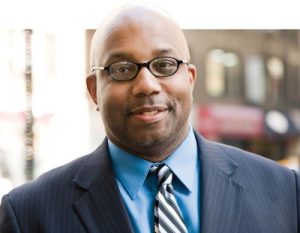 Errol Louis is a political anchor and host of "Inside City Hall", the premier program for New York politics and government. He regularly interviews political and media names such as former Mayor Bloomberg, Governor Cuomo and Ken Burns. He is also the Director of Urban Reporting at CUNY Graduate School of Journalism, a contributor to CNN and a regular columnist for the New York Daily News. Mr. Louis was the host of The Morning Show on WWRL, and was even named the City's Best Columnist and Radio Show Host in 2010 by the Village Voice. A graduate of Harvard University with a degree in Government and a Masters in Political Science from Yale, he also received his Juris Doctorate from Brooklyn Law School.