District Attorney, Manhattan
Preferred Candidate
Leslie Crocker Snyder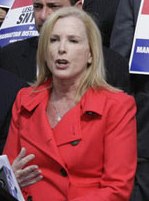 Leslie Crocker Snyder's questionnaire
Age: 67
Occupation: Attorney; Retired Judge; Paterner, Kasowitz, Benson, Torres & Friedman, LLP
Education: Radcliffe College (Harvard-Radcliffe Program in Business Administration); Case – Western Reserve
---
Press Release
CITIZENS UNION ANNOUNCES CANDIDATE PREFERENCES IN COMPETITIVE SEPTEMBER PRIMARY ELECTIONS
Supports Leslie Crocker Snyder for Manhattan District Attorney in a Field of Highly Qualified and Exceptional Candidates
Chair Peter Sherwin and Executive Director Dick Dadey today announced Citizens Union's preference for Leslie Crocker Snyder for Manhattan District Attorney in a race with three highly-qualified candidates who each have compelling, but different visions for the job.  They also announced the organization's preferences in twenty-three city council races, where the good government organization chose to prefer challengers to six city council incumbents because the candidates presented new ideas and potential for better leadership in those seats.  The historic civic group also supported candidates in each of the eight open city council seats.
Judge Snyder garnered the organization's support based on her strong qualifications, her judicial experience, and dedication to public service.  Judge Snyder brings a focus on the principal prosecutorial responsibilities coupled with a commitment to improve the functioning of the criminal justice system.  Her specific plan to implement innovative and much-needed alternative approaches to sentencing, such as creating additional, specialized community courts to address felonydomestic violence and mental health issues, were appealing to CU.  Her experience, including as a principal founder of the District Attorney's Sex Crimes Unit and drafter of the rape shield laws, reflects her dedication to fighting crime and protecting New Yorkers. Citizens Union has preferred Judge Snyder, but both Mr. Aborn and Mr. Vance are strong candidates with innovative policy agendas that would seek to broaden the role of the District Attorney to focus more on the areas of enhancing reentry programs and prioritizing juvenile justice issues, both areas that are in great need of attention.
Dick Dadey, executive director of Citizens Union, said, "CU feels that Judge Snyder would do the best job in balancing the need to modernize the district attorney's approach to law enforcement and perform well the core duty of handling and prosecuting cases in the interest of public safety."
---
Richard Aborn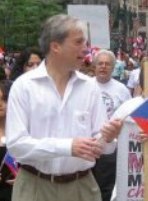 Richard Aborn's questionnaire
Age: 56
Occupation: Managing Partner, Constantine & Cannon
Education: B.S., J.D.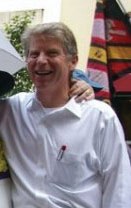 Cyrus Vance
DA_Vance
Age: 55
Occupation: Morvillo, Abromowitz, Gra, Jason, Anello & Bohner, P.C.
Education: Yale Univerisity (B.A.); Georgetown University (J.D.)