City Council District 43
Endorsed Candidate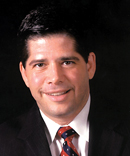 Vincent Gentile (D, WF)
Vincent Gentile's questionnaire
Age: 51
Occupation: Councilmember since 2003
Education: Cornell University (B.A.); Fordham University (J.D.)
Campaign website: http://vincentgentile.blogspot.com/
Vincent Gentile, a councilmember since 2003 and chair of the council's subcommittee on libraries, would continue to focus on ending the annual problem of how to continue funding libraries, keeping streets in his district clear of unnecessary traffic congestion and double-parked cars, reducing school overcrowding, and reducing the increasingly high tax and other fee burdens that New Yorkers face.  Mr. Gentile supports much of CU's reform agenda and in his interview said he will focus on the need for a clear and definitive way to allocate discretionary funding to nonprofit organizations.  Citizens Union endorses his candidacy because he has a broad scope of state and local experience that the organization believes makes him the stronger candidate to represent the district.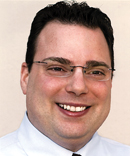 Bob Capano (R, C, I)
Bob Capano's questionnaire
Age: 35
Occupation: Adjunct Political Science Professor, CUNY; Part-time Supermarket Manager
Education: Brooklyn College (Masters, Urban Policy and Administration)
Campaign Website: http://bobcapano.com/
Bob Capano, an adjunct political science professor and store manager, said his bipartisan approach throughout his career and during his campaign demonstrate that he is the stronger candidate.  If elected, he would use this support to push for tax credits or incentives to encourage people to move to the district and to work collaboratively within the council, with the mayor and other city agencies.  He is largely supportive of Citizens Union's reform agenda, in particular recommending that the council committee structure should be revamped to involve individual councilmembers more in the budget process.  Citizens Union believes the district would be well-served by Mr. Capano given his experience and knowledge of the issues, but endorses Mr. Gentile because of his long-standing relationship with the community and leadership to protect the quality and character of the district.