City Council District 30
Endorsed Candidate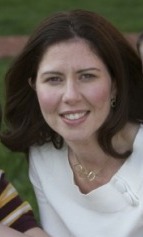 Elizabeth Crowley (D, WF)
Elizabeth Crowley's questionnaire
Age: 32
Occupation: Councilmember since 2008
Education: SUNY F.I.T. (B.A., Preservation/Conservation, Magna Cum Laude); Pratt's School of Architecture (M.A., City and Regional Planning)
Campaign website: http://www.elizabethcrowley.info/index.html
Elizabeth Crowley has been in office since November 2008 and says her focus has been to represent the entire district equally, including those she felt were being underrepresented in the past.  Her top priorities will be to continue the work she has begun, increase the healthcare facilities within the district, including the purchase and rebuilding of St. John's Hospital by HHC, improve education, and increase extracurricular activities, among other things.  On government reform, Ms. Crowley would like to see tougher audits for those larger nonprofits that receive discretionary funding and increased public reporting requirements for all organizations receiving funding.  Citizens Union supports her reelection and believes that Ms. Crowley in her short time has made an effort to move issues forward.  Should she win, we hope she will take a leadership role in advancing government reform.
Thomas Ognibene (R, C, I)
Thomas Ognibene's questionnaire
Age: 65
Occupation: Attorney, Self Employed
Education: B.A. (Political Science); J.D.
Campaign website: Not available
Thomas Ognibene, former councilmember for the district, says that if reelected to his old seat, he would work to increase the amount of funding the district receives, which he believes is the most important function of a councilmember.  Supportive of much of Citizens Union's agenda, Mr. Ognibene, however, is a part of a lawsuit challenging the constitutionality of the city's campaign finance laws, which CU worked hard to pass.  Mr. Ognbene's strong opposition to the campaign finance laws, an issue which CU maintains is a model for reform, brings into question his commitment to reform.