City Council District 23
Endorsed Candidate
Mark Weprin (D, I, WF)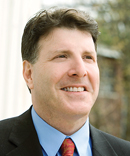 Mark Weprin's questionnaire
Age: 48
Occupation: Member, NYS Assembly
Education: SUNY Albany (B.A.); Brooklyn Law School (J.D.)
Campaign Website: www.markweprin.com
Mark Weprin is the current state assemblymember for the assembly district that overlaps with council district 23, and is running because he believes as a councilmember he can do more for his community on issues like securing funding for senior centers and libraries, advocating for best practices to keep construction workers safe, increasing affordable housing opportunities, creating prevailing wage jobs and promoting mixed-use development among other things.  Mr. Weprin as an assemblymember has been an ally on Citizens Union issues, having co-sponsored legislation to create an independent redistricting commission, and at the city level is supportive of our agenda to make the council more transparent and accountable.  Citizens Union supports Mr. Weprin based on the positive relationship he has had with us on important reform issues at the state level, and believes that his experience in Albany will be useful in being an effective representative at the local level if elected.
Richard Burns (C)
Candidate did not return questionnaire.
Candidate could not be for an interview.
Bob Friedrich (R)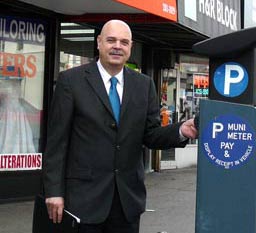 Bob Friedrich's questionnaire
Age: 55
Occupation: Accountant
Education: Queens College
Campaing website: www.bob2009.org
Bob Friedrich, President of the Glen Oaks Village Co-op Council, says his top priorities would be to push his five-point plan for the district which includes full funding for a $23 million program to repair sidewalks that have been destroyed by tree roots, implementing a policy to delay the demolition of a building until a new plan for the space has been approved to avoid empty lots, and implementing ways to make the city more responsive to constituents.  Mr. Friedrich is a supporter of much of Citizens Union's agenda, including restricting outside income for elected officials in addition to removing discretionary funding from the budget.  He also would like to see the budget process prioritize funding essential items, however, he provided little guidance as to what he considered to be essential and non-essential expenditures.  While Mr. Friedrich seems to be a passionate candidate, he seems less familiar with the logistics of getting his ideas implemented, especially as it relates to the city's budget process.