City Council District 22
Endorsed Candidate

Councilmember Peter Vallone Jr. (D, C)
Peter Vallone Jr.'s questionnaire
Age: 48
Occupation: Councilmember since 2002
Education: Fordham (B.A., Law Degree)
Campaign website: http://petervallone.com/
Peter Vallone Jr. has served in the City Council for the past eight years and is running for re-election because he believes there is still much more he can do as a councilmember, including continuing his work to increase public safety, ending the proliferation of nuclear power plants within the district, and promoting more green jobs.  While Mr. Vallone is not a supporter of all of Citizens Union issues, including his vote in favor of the recent term limits extension and hesitation to support transferring prosecutorial power from the police department to the CCRB in cases of police misconduct, his support on issues like election reform and campaign finance reform show him to be a thoughtful legislator.  Citizens Union supports his reelection because of his record of being an effective representative for his district.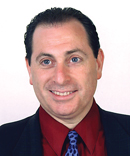 Jerry Kann (Populist)
Jerry Kann's questionnaire
Age: 48
Occupation: Proofreader/Copyeditor, "Temp"/Freelancer
Education: Cleveland State University (B.A., English Literature)
Campaign website: Not available
Jerry Kann's top priorities if elected to office would be to work to revamp the Rent Guidelines Board to provide tenants with more representation, establish elected community councils to provide more representation and accountability at the district level, and push to return the term limits law to its status before the recent extension.  A supporter of Citizens Union's agenda, Mr. Kann would like to see a more empowered council that can serve as a counterweight to what he believes is a too powerful mayoralty.  While Mr. Kann has many interesting ideas on ways to make elected officials more responsive, he appeared to lack a clear vision of how to implement his ideas and how he would work to build consensus within the council.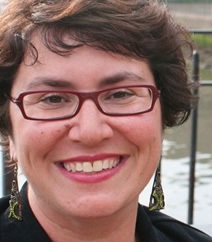 Lynne Serpe (Green)
Lynne Serpe's questionnaire
Age: 37
Occupation: Community Liaison, Community Environmental Center
Education: Dartmouth College (B.A.)
Campaign website: http://serpeforcouncil.com/
Lynne Serpe says she is running to provide voters with a serious alternative in the district, and if elected she would focus on increasing the availability of healthy foods, like produce to the district's poor communities and in school lunches; the creation of green jobs ranging from insulation to engineering; and energy efficiency initiatives like painting roofs white to decrease cooling costs.  On government reform, Ms. Serpe demonstrated herself to be incredibly knowledgeable and supportive of Citizens Union's agenda, particularly election reform and ballot access issues.  Ms. Serpe is a strong candidate who would make a thoughtful and passionate legislator, and if elected would be an effective representative.