City Council District 20
No Endorsement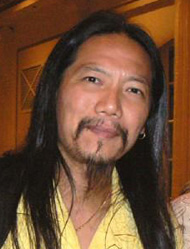 Evergreen Chou (Green)
Evergreen Chou's questionnaire
Age: 48
Occupation: Ultrasound Technician
Education: Bachelor of Science
Candidate website: http://www.myspace.com/evergreen_chou
Evergreen Chou, an ultrasound technician and shop steward at a local hospital, said the key priority he would like to address if elected is overcrowding and overdevelopment in downtown Flushing, storefront businesses' signage in languages other than English and traffic congestion. While Mr. Chou's candidate questionnaire indicates his support for reform issues, he did not discuss reform in great detail in his interview, except to note that the council's discretionary funding process needs to be more transparent.  Mr. Chou said he is the "people's candidate" and is "un-bossed and un-bought" and that if elected he will push for more involvement for the community, including the poor, young and old.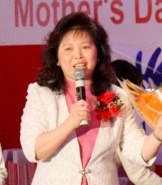 Yen Chou (D)
Yen Chou's questionnaire
Age: 46
Occupation: Director, AIM Academy
Education: Fu Jen Catholic University (B.S., Statistics); St. John's University (M.S., Mathematics & Computer Science); Dartmouth University (Tuck Executive Education)
Candidate website: www.yenchou.com
Yen Chou said she will focus on increasing parental involvement in public education by proposing more parent representative at the board level, fighting for increased capital funding to combat overcrowded schools, and increasing affordable housing in the district.  While Ms. Chou is supportive of much of CU's agenda, her strident support of New York's current ballot access laws are counter to increasing competition in elections.  While Ms. Chou is a dedicated advocate for education issues, her commitment to reform appears uncertain given her support of the current ballot laws.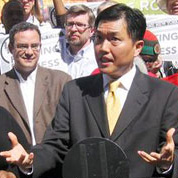 S.J. Jung (WF)
S.J. Jung's questionnaire
Age: 45
Occupation: Board President, YKASEC; Founder & President, small business
Education:  Korea University (Seoul, South Korea)
S.J. Jung immigrated to the United States 22 years ago and is the current Board President of YKASEC Services, a Korean social services agency and currently owns a business in international trade which has provided him with real life business experience.  If elected his top three priorities are the economy, quality of life and leadership. Mr. Jung indicated support for all of Citizens Union's reform goals, and was extremely disappointed with the term limits decision, and believes the people should have voted again on the issue.  Mr. Jung would like to see the council reform its operations, particularly by increasing transparency of member items.
Please see Mr. Jung's press release suspending his campaign during the general election.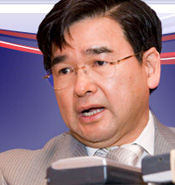 Peter Koo (R, C, I)
Peter Koo's questionnaire
Age: 56
Occupation: President, Starside Drugs
Education: Not available
Candidate website: http://www.peterkoo.com/Home.aspx
Peter Koo, a local businessman, said if elected he would focus on relieving traffic-congestion in downtown Flushing; reducing school overcrowding; increasing police presence on the streets to ensure that crime remains low; fighting against cuts to senior centers; and improving the city's healthcare system, although the city council has little authority in this area.  Mr. Koo is not strong on Citizens Union reform issues, but said that he would reform the council by advocating for greater power for the council in the budget process and by ensuring that committee chairs are selected based on their expertise in a particular field as opposed to using seniority or other criteria.